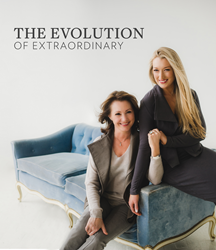 Kirkland, WA (PRWEB) September 25, 2015
Executives of Realogics Sotheby's International Realty ("RSIR") are pleased to announce the appointment of Mary Norris and Paige Norris Fujii as Senior Global Real Estate Advisors within the Kirkland branch office of the expanding brokerage firm. The mother-daughter duo have formalized their partnership as Norris & Norris, and join the regions fastest-growing global real estate brand. Successfully representing many of the Pacific Northwest's most significant home sales and discerning clientele with more than two decades of experience, Norris & Norris are among the most trusted and respected residential brokers in the region.
"We are thrilled to welcome Mary and Paige to our brand and family of brokers - this is a fantastic alignment of vision and talent on many levels," said Stacy Jones, Owner and Vice President of RSIR. "I consider Norris & Norris among the premier 'change agents' who are challenging the status-quo in real estate. We are pleased to resource their pursuit of excellence in the industry."
Jones notes an emerging trend for individual brokers to combine their efforts into teams and a growing preference to tap the many exclusive marketing platforms that RSIR has developed.
"We have always been known for our discreet and effective representation, unparalleled market knowledge and noteworthy results," said Mary. "As our market and our business sphere is global, it's important for us to optimize our brand internationally while offering a trusted local perspective."
Paige agrees, citing the culture of collaboration and marketing prowess of RSIR as the primary draw, along with the unprecedented exposure opportunities.
"Ultimately, we seek every advantage we can find in the industry for the benefit of our clients," added Paige. "While our company has changed, our dedication to personalized service and adding value remains the same. We are very excited about joining the evolution of extraordinary."
To be sure, SIR.com now generates more than one million unique visits per month with 45-percent of said traffic originating from outside the US. Locally, RSIR enjoys unique and exclusive media relationships such as the "Home of the Day" in the Puget Sound Business Journal, a WeeChat real estate app and consistent editorial contributions regarding current market trends.
For more information visit: http://www.NorrisNWHomes.com
###
About Realogics Sotheby's International Realty (http://www.RSIR.com) - Artfully uniting extraordinary homes with extraordinary lives, Realogics Sotheby's International Realty is a leading global sales and marketing brokerage firm in the Pacific Northwest. Recognized by the Puget Sound Business Journal amongst the fastest-growing private companies in Washington State for 2012, 2013, 2014 and 2015, the boutique real estate firm of 130+ brokers consistently ranks among the top producing firms within the markets that it serves with branches in downtown Seattle, Bainbridge Island, Kirkland and now Issaquah.
EDITORS NOTES: For high-resolution photography please contact Andrea Savage at 206.448.5752 or email Andrea.Savage(at)RSIR(dot)com