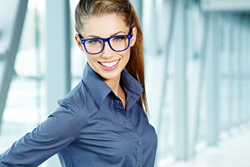 many interested buyers are looking for is a turn-key-ready home
Chicago, IL (PRWEB) September 24, 2015
According to Realtor.org, young adults account for 31 percent of the buying demand. Because millennials make up such a substantial chunk of today's first-time home buyers, The Federal Savings Bank thinks it's crucial that sellers know exactly what these individuals want to see in a new house. Understanding these demands will help those listing their homes decide what improvements to make and how to best market their properties.
Energy-efficiency
Having green features in a home is important to many younger buyers. The cost and energy efficiency attracts this generation which is both budget and environmentally conscious. Solar panels and wind power sources are also very popular among younger generations. Affordable energy saver upgrades could be as easy as new windows, covered water pipes/water boiler, and making sure and old roof is properly insulated.
Turn-key ready
Another important aspect many interested buyers are looking for is a turn-key-ready home. Updating kitchens and bathrooms and staging a home can help ensure younger buyers find a listing more appealing. Granite counter tops and stainless steel appliances are a favorite among the young generation. Investing in these demands will pay off when sellers want to attract more potential buyers' interest.
Catering to the needs of today's buying power will help sellers ensure they get top dollar for their property.
Homeowners should note that home equity lines of credit are popularly trending at low historic rates, making home improvements less burdensome financially. Consider speaking to The Federal Savings Bank today for a low rate HELC loan.
Whether customer, reality, or trusted referral source, The Federal Savings Bank understands how important every purchase or refinance transaction is to help our clients optimize the purchase or refinance of their home.