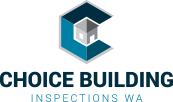 At Choice Building Inspections, we are a recognised leader in building inspections in Perth offering a comprehensive range of services at highly competitive prices. Mr. Ryan Allier
(PRWEB) September 25, 2015
Buying a property for residential or commercial purposes can be a thrilling and long-term endeavour. However, there are many things to be taken care of before transacting. One of the most important being, having a building inspection done. There are various companies who are involved in building inspection services but most of them are unable to provide services that ensure complete customer satisfaction. Choice Building Inspections, a leading building inspector in Perth is offering highly reliable building inspection services at the industry's best prices. All inspectors have certified police clearance and are dedicated to providing efficient and best value services to their customers. They offer pre purchase inspection for all residential and commercial buildings in Perth and surrounding areas.
They have instilled various new plans to make their building inspection services more reliable. Choice Building Inspections train their staff at regular intervals to ensure that they are abreast of the latest building inspection technology trends. This recognised building inspection company in Perth only hires licensed inspectors who know the intricacies of building inspection and strive hard to provide top quality services to their clients. They use thermal imaging technology that exposes the electrical problems existing in the building structure for providing comprehensive building inspection reports.
While performing the building inspection, they minutely inspect walls, floors, doors, windows, patios, roofs, sub floors, and several other things associated with building structures. They conduct their building inspection services in accordance with the current Australian Standard AS 4349.1 Inspection of Buildings. To provide maximum value for clients' money, they have packaged several services in one inspection at the price of one.
Talking more about their services, Mr. Ryan Allier stated, "Finding out that sub-standard material has been used after you move in would mean much stress and spending more money trying to prove that your builder is responsible. The cost to repair any damage can easily exceed thousands of dollars which could have otherwise been avoided. At Choice Building Inspections, we are a recognised leader in building inspections in Perth offering a comprehensive range of services at highly competitive prices. Contact us today to ask about our available inspection packages."
About Choice Building Inspections
Choice Building Inspections Pty Ltd (CBI) are a professional, reliable and multi-faceted Building Inspection team that leads the field in inspecting practices to bring clients a no hassle, efficient and un-biased experience.
All inspectors have certified police clearance and are dedicated to producing efficient and best value service to our customers.
Choice Building Inspections Pty Ltd offers Building Inspections and Termite Inspections for all residential and commercial structures in Perth and greater Perth areas, Western Australia.
Their inspections are followed by an easy to understand report using visual evidence in the form of digital and infrared images.
Our mission statement
Choice Building Inspections provide our customers with the reassurance of making an informed decision. Choice Building Inspections incorporates proven, professional state of the art techniques within the building inspection field.
Choice Building Inspections is a growing network of trained Licensed Inspectors who continuously strive to provide top quality service for their individual clients and customers.
They are an innovative and people-oriented company providing individual opportunity, personal satisfaction and rewarding challenges to all members of the company. They aim to be and are fast becoming the most successful building inspection company in Western Australia.
For more information, visit http://www.choicebuildinginspections.com.au