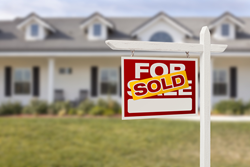 A website can really help capture the magic in a home. Most sites cost $500 to $1000 to build so we wanted to give sellers a low cost, professional option to showcase their home, and make them stand out from the other listings
Atlanta, Georgia (PRWEB) September 28, 2015
Home sellers who opt to list their house for sale by owner (or FSBO for short) stand to save a lot of money by cutting out the listing real estate agent and pocketing the commission. Cutting out the realtor may sound great on paper, but then the burden of marketing the house fall squarely on the seller. They are tasked with staging the house, taking professional photographs, setting a listing price, holding an open house, getting listed on the MLS and many other key responsibilities that would normally fall to the realtor.
The Internet is becoming a critical element in the home buyer's research process. According to the National Association of Realtors, 92% of buyers search the web in some fashion when looking for a new home, and 43% of home buyers used the Internet as the starting point of their home search. It is critical for FSBO sellers to sign up for a flat-fee MLS service to have access to the database that powers real estate search engines like Zillow, Trulia and Realtor.com. FSBO Design wants to help sellers take the next step by creating a custom website for their home.
MLS listings hit the high points of a home -- profiling the square footage, number of bedrooms, a handful of photos and a short write-up. Yet these profiles fail to pinpoint the essence of a home. A custom website can help squeeze those details out. Standard MLS listings can't begin to cover questions like:
I wonder what the neighbors are like?
Is there anywhere to shop and go out to eat?
Does the HOA enforce covenants to protect my home value?
A custom website gives the seller the opportunity to explore ever facet of the uniqueness of a property. With a link from the MLS listing, buyers can walk through the home with the seller's eyes.
FSBO Design has provided an array of options for the layout and design of each website. All websites are responsive in nature so their display will be perfectly customized regardless of whether the visitor is viewing the site on a desktop computer, tablet or mobile phone. Each website is built for sharing to take advantage of the power of social media. Most websites are delivered within two business day from the point of purchase. FSBO Websites are highly affordable at $199 per site. This cost includes the domain name, a year of website hosting as well as the site itself.
FSBO Design president Mark Runyon said of the new venture, "When researching marketing tools for For Sale By Owner sellers, I was shocked at how sparse the options were. A website can really help capture the magic in a home. Most sites cost $500 to $1000 to build so we wanted to give sellers a low cost, professional option to showcase their home, and make them stand out from the other listings."