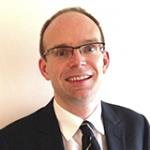 "Pharma IQ's events provide a really great selection of talks that are valuable and have provoked lots of thoughts, ideas and opportunities" AstraZeneca, 2014 delegate
(PRWEB UK) 28 September 2015
Pharma IQ are proud to present the Early Access Programmes Europe Summit, the only event of its kind in Europe, bringing together Medical Affairs experts, Health Care Professionals and key regulatory bodies such as the MHRA. This forum will define best practices for the development and execution of early access programmes globally.
MHRA's Daniel O'Connor, 2015's keynote speaker will present the latest insights on the Early Access Scheme from a regulators perspective. Specific focus from him will be:

The latest developments in enabling earlier drug access to the market, giving patients with rare diseases quicker access to potentially live saving drugs
What considerations are given to the quality, safety and efficacy of data provided to support programme applications
The standards for data that supports a positive benefit/risk balance that has added clinical value
Daniel O'Connor keynote session will then be followed with an interactive Q&A session allowing delegates to sit down with early access programme regulatory experts as they discuss their progress to improve submission processes and support programme development.
To see the full speaker and session line up download the agenda here >> http://bit.ly/EAPsEurope_Agenda
With more and more orphan drugs entering development, the demand for early access programmes will only become more prevalent. Make sure you are prepared and ahead of the curve by attending Early Access Programmes Europe, the first conference of it's kind.
To register for the event, please use one of the following options:
Visit: http://bit.ly/EAPsEurope_website
Call: +44 (0)207 036 1300
Email: enquire(at)iqpc.co.uk
We look forward to seeing you in October!
Kind regards,
The Early Access Programme Europe Summit Team