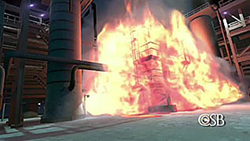 Novi, Michigan (PRWEB) September 29, 2015
Mastery.com has added 5 new courses, featuring video produced by the Chemical Safety Board, to its library. These courses help raise the level of concern towards safety, and help cultivate a culture of safety among employees.
The courses feature public domain video, produced by the Chemical Safety Board, depicting workplace accidents and disasters that could have been prevented with safe work practices. These stories are presented on Mastery's common courseware platform, enhancing the instructional values and making the courses accessible on all devices and browsers.
Employees learn the importance of following safe work practices and reporting unsafe working conditions through the tales of these notable accidents. Each course presents the details and analysis of a different event. The causes, effects and outcomes of the situation are explained. The powerful messages presented help emphasize to employees the important role safety has in the workplace. Employers may find these titles particularly useful to help get employees in the right mindset to tackle other safety training.
The first five titles released include:

Many of these courses include downloadable resources, such as the official reports from the Chemical Safety Board on the incident described in the course. Courses also typically end with a learning assessment to test the learner's understanding and focus their attention on desired behaviors. These interactive assessments help to build a learner's appreciation for safety practices. These courses would complement any of Mastery's 140-related courses for working with hazardous materials.
For more information visit mastery.com or contact us at 800-258-3837.
About Mastery.com
Mastery.com is a HR cloud services provider, offering employers access to a catalog of hundreds of e-learning courses. Mastery partners with leading video content providers to co-produce the largest, standardized, workplace e-learning resource library available. In this way Mastery fulfills its mission of helping build more successful, effective and amazing organizations.