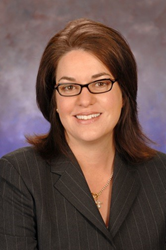 "With an expected 34.4 billion crowdfunding dollars secured in 2015, establishing organizational policy around platforms, departmental inclusion and social media networks is essential in order to take advantage of current, precious opportunities."
Princeton, NJ (PRWEB) September 29, 2015
Research Managers and Administrators have an important role to play in supporting academic colleagues in defining, attracting and managing crowd funding in a rapidly growing and developing marketplace. (Peter Townsend, Presentation, 2014) As the funding horizon widens, Research Administration offices aren't certain what to do with crowdfunding awards or are aware of which department should be managing them. Research Administration and Development professionals need to begin working on policies for their organizations. IRB Advisors' Cynthia Bellas has created a downloadable crowd funding policy paper and a free webinar for her colleagues that takes into account an international approach. "I understand the pressure Research Administrators are under. I always look for new and creative ways to support them." says Bellas.
Crowd funding is "crowd defined" as "the practice of funding a project or venture by raising many small amounts of money from a large number of people, typically via the Internet." (Wikipedia) As success rates for grants awarded from National agencies level off between 17 – 30 %, crowd funding is a healthy alternative for any Researcher looking to fund small projects, feasibility studies, and truly cutting edge investigations. Bellas has presented around the globe on the importance of aligning institutional policy with crowd funding programs. Molly Lindquist, Founder and CEO of Consano.org adds,"Crowdfunding medical research is a new and innovative way to help support medical research that might otherwise go unfunded in this difficult federal funding environment. Cynthia has done a great job of synthesizing the key factors for researchers and academic institutions to consider when thinking about using crowdfunding to fund their research projects."
Approximately 41% of the 16.2 billion dollars raised from crowd funding in 2014 fell under the category Business and Entrepreneurship. Bellas explains this trend as a, "Wonderful opportunity for researchers to diversify their funding portfolios and learn to nurture communicative bridges between the work and the public. The scientist must harness the power of his/her social media presence in order to take advantage of the enormous growing opportunity of global crowd funding for their projects. It will not only help them obtain the funds they so desperately require but also to garner public support and notoriety." Matthew Racz Chief, Operating Officer of USEED.org states,"One of the biggest missteps new crowdfunding programs can avoid is establishing a thoughtful crowdfunding policy for their institution. Not only is this critical for campaign success, but also for the scalability and sustainability of the program in supporting high volumes of initiatives. Ms. Bellas has provided a thoroughly informative template to guide organizations through this process."
Technology Transfer expert Rob Sloman, CEO of Inteum, LLC advises, "University Research may be increasingly attractive as a vehicle around which crowdsourced funding is sought. Universities whose research creates those opportunities assume some level of risk. It is imperative that Universities develop responsible policies that address those risks."
Registration for the free webinar and the policy can be downloaded here
Cynthia Bellas is Chief Strategic Officer for IRB Advisors Inc. She is an expert in eRA systems and Process Improvement. Cynthia speaks globally on Research Administration topics of Ethics, Process Improvement, and Crowd Funding. Cynthia serves on the Kitsap Humane Society Board. She is a graduate of Bryn Mawr College, the University of Pennsylvania, and the prestigious Barnes Foundation. Follow Cynthia Bellas on Twitter @c1bellas.
IRBAdvisors Inc. offers expert consultation on all aspects of Regulatory Affairs, IRB and Human Research Protection Programs operations. Highly experienced consultants are available to help guide organizations through management of compliance issues, program development, temporary staffing among other regulatory functions.