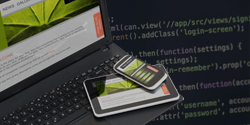 3dcart, with their innovative quick-fix myWebmaster Service, is the affordable solution that merchants everywhere are in need of.
Tamarac, FL (PRWEB) September 29, 2015
3dcart, the all-in-one eCommerce solution, has released a new service that offers affordable, expert assistance in a variety of areas, including but not limited to products, SEO, design, marketing, and shipping. 3dcart's myWebmaster Service, currently eCommerce's only personal webmaster program, is the perfect compliment to 3dcart's industry-renowned, 24x7x365 free Technical Support. With myWebmaster Service, merchants will have a simple means of acquiring expedient solutions for issues and tasks that lie beyond traditional Technical Support.
Even with access to the industry's best technical support, merchants are regularly faced with many tasks and responsibilities that require a great deal of time and energy, such as adjusting prices, updating products and creating promotions. A subscriber of 3dcart's myWebmaster Service will experience relief from such burdensome tasks, freeing up valuable time that can be better spent elsewhere.
The service will launch with two plans, Personal and Dedicated. The Personal plan allows for five hours of service per month, with merchants limited to one job request at a time. Dedicated, which caters to more demanding businesses, offers twenty hours of service per month, with three job requests permitted simultaneously. While job time can vary from one task to the next, the majority will take between 1.5 to 2 hours. Furthermore, task completion time is also dependent on the selected plan. For Personal subscribers, a request may take 3-5 business days for completion, while dedicated delivers fixes in 1-3 business days.
Whether a merchant needs assistance with simple design aspects such as changing a background color, font style, and font color, or setting up 301 redirects, importing newsletters, setting up scheduled imports, or uploading additional frames, 3dcart's service is designed to meet the every need of an eCommerce merchant.
3dcart, in their continuous effort to remain an industry trendsetter, hopes to alleviate the stress and workload affiliated with day-to-day store upkeep. With over 20 offered services, myWebmaster Service is the ideal, comprehensive solution for merchants unable or unwilling to complete such tasks.
Running an online store takes an incredible amount of time, resources and energy. Unfortunately, for many of 3dcart's smaller businesses, merchants simply don't have the desired time and/or experience to complete many of the tasks associated with regular store upkeep. 3dcart, with their innovative quick-fix myWebmaster Service, is the affordable solution that merchants everywhere are in need of.
The Personal myWebmaster plan is available for $249.99/month and Dedicated for $499.99/month. Merchants can experience peace of mind and freedom while leaving all the hard work in the hands of 3dcart's capable, expert webmasters.
To learn more, visit http://mywebmaster.3dcart.com
About 3dcart
3dcart (http://www.3dcart.com), located in Tamarac, Florida, is the all-in-one eCommerce solution for retailers to build, promote and grow their online stores. 3dcart's services include the best Technical Support in the industry, 100+ Mobile-Ready Themes featuring the latest technology, order management software, blog, email marketing tools and more. Since 1997, 3dcart has been building online stores for businesses of all sizes. Today, 3dcart is an Inc. 5000 company, a Visa PCI Certified provider and a Google Certified Partner.