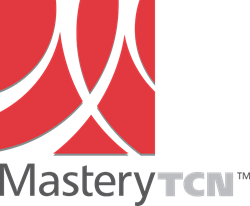 "We're committed to providing a complete learning and development solution, so we work diligently to ensure tight interoperability with innovative courseware providers like MasteryTCN." - Mike Gaines, Director of Strategic Alliances, Halogen Software
Novi, Michigan (PRWEB) September 30, 2015
MasteryTCN™ is pleased to announce it is now a "Halogen Certified Partner" which signifies MasteryTCN training courseware is qualified as compatible with the award-winning Halogen Learning Manager product. Mastery's video-based, e-learning library has completed Halogen's stringent content certification process to validate compatibility with the Halogen TalentSpace suite™.
Mastery's course library offers a wide selection of topics ranging from health and safety, HR compliance, communication skills, PC skills, leadership, customer service, team building, and management and supervision. Mastery's standardized platform provides continuity in user experience from one course to the next. MasteryTCN courses play on all devices (including desktops, laptops, smartphones and tablets) and browsers, giving users the ultimate flexibility in when and where they can access their training.
"Being able to offer our content as a Halogen Certified Partner is an important achievement for MasteryTCN," says Channel Partner Program Manager, Jeff Holth. "Halogen customers will benefit greatly from being able to grow their employee development programs with our content knowing that Halogen's learning solution and MasteryTCN courseware work seamlessly."
The Halogen TalentSpace suite includes the Halogen Learning™ product, which allows clients to utilize custom courseware and off-the-shelf content, such as MasteryTCN courseware. Mastery's content is SCORM-compliant, and meets all of Halogen's standards to ensure worry-free implementation for Halogen users.
"We're committed to providing a complete learning and development solution, so we work diligently to ensure tight interoperability with innovative courseware providers like MasteryTCN," said Mike Gaines, Director of Strategic Alliances, Halogen Software. "In doing so our clients benefit from a rich selection of content to meet their learning needs, anytime, anywhere, and ultimately to improve employee performance."
Each e-learning course offered by MasteryTCN™ includes a learning assessment, which coaches learners to master the material at hand. Mastery's e-learning courses include video produced by leading subject matter experts, who create robust training material geared toward meeting the training requirements organizations need most.
About MasteryTCN™
MasteryTCN™ is the e-learning industry's first Training Content Network. Mastery partners with leading video content providers to co-produce the largest, standardized, workplace e-learning resource library available. Mastery goes beyond connecting customers with content, by proactively supporting both customers and content partners. In this way Mastery fulfills its mission of helping build more successful, effective and amazing organizations.