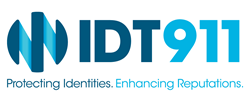 SCOTTSDALE, Ariz. (PRWEB) September 28, 2015
IDT911™ is excited to announce a new partnership with Hyatt Legal Plans, the nation's largest provider of group legal plans. This new partnership will allow Hyatt to offer IDT911's LifeStages® Identity Management Services, providing a full range of identity management services to legal plan members.
According to a report released last year by Javelin Research, an identity is stolen every two seconds. Identity theft affects people at all stages of life – from childhood to college through getting married, buying a home and retiring. Thieves only need a name, birth date and social security number to steal an identity and their methods to get this information can range from stealing a wallet or mail to hacking into computers or your phone. Last year, fraudsters stole $16 billion from 12.7 million U.S. consumers.
With this new partnership, Hyatt Legal Plan members will have access to fraud specialists at IDT911 that can assist with a wide range of identity theft issues. The new identity theft services will include document replacement services, resolution services if someone becomes a victim of identity theft, as well as assistance for a number of growing identity theft scams such as tax fraud, estate identity theft, military identity theft an break-in recovery. Fraud specialists will be available 24 hours a day and will stay on the member's case until the issue is resolved.
"We are very excited about this partnership with IDT911," says Ingrid Tolentino, CEO of Hyatt Legal Plans. "This new partnership will allow us to help members address the very real current and emerging identity theft concerns out there. Paired with our attorney services, our identity theft resolution services offer our members a more comprehensive way to protect themselves and their families."
All new plans effective January 1, 2016 will have access to IDT911 LifeStages® Identity Management Services as part of the legal plan. For more information on this benefit, visit http://www.legalplans-idtheft.com.
About IDT911™
IDT911™ is the leading provider of services that help businesses and their customers defend against data breaches and identity theft. IDT911's unique approach—delivering proactive protection, preventive education, and swift resolution—offers unrivaled support for more than 660 client partners and 17.5 million households. With its wholly owned subsidiary, IDT911 Consulting™, IDT911 delivers information security and data privacy expertise to help businesses avert and respond to data loss. Based in Scottsdale, Ariz., the company has several locations in the U.S. and Canada, as well as in Ireland to serve partners in Europe.
About Hyatt Legal Plans
Hyatt Legal Plans, a MetLife subsidiary, helps Americans address important life issues through legal services plans. The company provides affordable access to the most commonly needed legal services to over 13 million Americans nationwide. MetLaw®, Hyatt's model group legal plan, features a nationwide network of over 13,500 licensed attorneys and award-winning client service available by phone or online. Group legal plans provided by Hyatt Legal Plans, Inc., Cleveland, OH. In certain states, plans are provided through insurance coverage underwritten by Metropolitan Property and Casualty Insurance Company and Affiliates, Warwick, RI. L0915437954[exp1116][All States][DC,PR]
1 Javelin Research, 2015 Identity Fraud Report, https://www.javelinstrategy.com/news/1556/92/16-Billion-Stolen-from-12-7-Million-Identity-Fraud-Victims-in-2014-According-to-Javelin-Strategy-Research/d,pressRoomDetail, Jan. 26, 2015
2 ibid