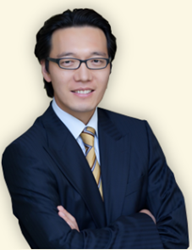 Virginia Beach, Va (PRWEB) September 27, 2015
Hair loss treatment uses power of lasers to prevent hair loss
80 percent of patients see slowed or stopped hair loss, more than half grow new hair
An easy-to-use wearable device can harness the power of laser light to prevent hair loss and rejuvenates already lost or thinning hair, a Virginia plastic surgery expert says.
According to Dr. Kyle S. Choe of The Choe Center for Facial Plastic Surgery, the Capillus272 laser therapy treatment system has been clinically proven to prevent hair loss and helps regrow hair. The physician-managed hair loss treatment system has also been shown to reverse the signs of hair loss.
"The Capillus laser system, named for the Latin term for the aggregate of hair on the scalp, is a great option for many people. Capillus laser therapy involves placing a soft insert inside your favorite cap or scarf for 30 minutes every other day. This treatment has shown promising results with 80 percent of patients showing slowed or stopped hair loss and 51 percent showing new hair growth," a spokesperson for The Choe Center, which is located in Virginia Beach, said.
The system uses low level laser therapy to strengthen existing hair and encourage new hair growth. Low laser light therapy uses a safe spectrum of laser light to stimulate the scalp. With regular treatment, the therapy has been shown to nourish hair follicles with the blood, nutrients and other growth factors, according to The Choe Center.
The portable device contains 272 laser diodes, each of which is a true laser and doesn't use LED lights. The system's laser diodes are powered with a hands-free rechargeable battery pack, which allows for portability and ease of use.
"Likewise, thanks to the battery pack, the Capillus can be used at home, at work, or even on vacation, so your schedule doesn't need to change. Once the battery pack is charged, the insert can simply be tucked inside any headgear and activated with complete privacy," a spokesperson for The Choe Center said.
Once the insert is turned on, the low level laser therapy begins to activate and produces a safe spectrum of light to stimulate the scalp. The light treatment helps improve circulation and cellular respiration for the hair follicles. The light remains cool, so there is no heat or damage to the sensitive skin of the scalp.
Most patients use laser therapy every other day for 30 minutes, which Choe says is all that is needed for the Capillus272 laser therapy system to begin making hair healthier and grow again.
A board-certified facial plastic surgeon specializing in cosmetic and reconstructive plastic surgery of the face and neck, Choe has served the greater Hampton Roads region since leaving an upstate New York plastic surgery practice in 2004.
Choe has presented lectures and authored several published articles on topics related to facial plastic surgery. His practice specializes in surgical and non-surgical solutions to reverse the visible signs of aging.
For more information about the Capillus272 laser therapy system call 757-389-5850 or visit choecenter.com
http://www.choecenter.com/
Dr. Kyle S. Choe | (757) 389-5850
4400 Corporation Lane, Suite 102,
Virginia Beach, VA 23462