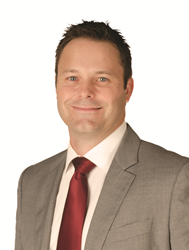 By leveraging relationships with the brightest minds, we've pulled individuals to make this groundbreaking technology happen. Combining the willpower and extreme intellect of our cohorts, ChangePath provides advisors a long-overdue game-changing solution.
LEAWOOD, Kan. (PRWEB) October 14, 2015
CreativeOne, a leading independent agency development organization serving registered investment advisors and independent insurance agents, has partnered with ChangePath, a next generation turnkey asset management platform (TAMP).
ChangePath's groundbreaking technology brings together the worlds of actuarial product development, insurance professionals, third-party asset managers, sub advisors and principal owners of large Registered Investment Advisor (RIA) firms to one platform, allowing advisors who sell both annuities and securities to take a more holistic approach with client portfolios.
CreativeOne's strategic alliance with ChangePath provides its advisors a competitive edge in the marketplace. Advisors can better tell the fixed indexed annuity (FIA) story and fluidly address planned income within the portfolio to streamline diversification. In addition to industry-first FIA-investment integration, ChangePath offers a world-class unified managed household (UMH) approach and sophisticated institutional money managers not readily available to independent advisors. ChangePath successfully changes the way portfolios are developed in the accumulation, transition and distribution phases of client investment cycles and allows advisors to focus purely on client needs.
"Utilizing a philosophical approach, we intentionally developed a TAMP by aligning a client's risk with the Modern Portfolio Theory to determine the client's ideal portfolio. The process injects FIAs into the portfolio, streamlines back-office support, accesses industry-leading institutional money managers and seamlessly integrates processes into one cohesive platform. Early adopters can add another tool to their arsenal to create a competitive advantage over their competitors," said Rob Hagg, principal of ChangePath.
ChangePath's introduction into the RIA marketplace enhances the ability of advisors to incorporate traditional and non-traditional assets into client portfolios by focusing on providing a higher level of fiduciary responsibility without adding human capital. ChangePath's model delivery asset management platform includes more than two dozen of the best and brightest institutional managers in the world, whom have consistently outperformed benchmarks. Request a demo by visiting ChangePath.net.
About CreativeOne
CreativeOne, is a leading independent Agency Development Organization (ADO) for annuities, life insurance and securities servicing insurance agents, registered investment advisors and independent advisory representatives. Since 1984, the company has continued to invest and develop tools, resources and a strong product offering to provide one of the insurance and financial industry's best experiences. The company delivers robust development tools, business consultations, customized marketing, superior advisor education, advanced markets training and substantial back-office support. The company sets an industry standard for its commitment to excellence, ethics and integrity in business and advisor-client satisfaction. CreativeOne is headquartered in Leawood, Kan., more than 150+ employees serving its affiliated insurance agents and financial professionals. For more information, visit http://www.creativeone.com.
###