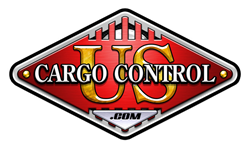 Urbana, IA (PRWEB) October 05, 2015
US Cargo Control, a distributor of professional moving supplies and equipment, recently attended the TWO MEN AND A TRUCK® Fall Expo at the Lansing Center, near the international moving company's headquarters in Lansing, Michigan.
The 3rd annual Truck Expo, held September 22nd, is a chance for TWO MEN AND A TRUCK® to bring its franchisees together and meet with vendors serving the moving industry.
Tonya Kramer and Carla Weeks, Account Managers in US Cargo Control's Moving Supplies Division, attended the event. Kramer says the company has been selling moving supplies to several of the TWO MEN AND A TRUCK® franchise owners since 2008, and in the past year has worked closely with those owners to bring in new products and modify existing products to meet their specific needs. According to Kramer, the company now serves nearly 150 TWO MEN AND A TRUCK® locations across the country.
"The Fall Expo is such a great opportunity for us to have face-to-face time with our TWO MEN AND A TRUCK customers, and learn more about their needs as franchise owners," said Weeks. "We're very grateful to have the opportunity to work with a company that values its owners and employees, as well as its vendors."
US Cargo Control sells moving supplies via its E-commerce website, as well as by phone at 800-867-1210, and also offers special contract pricing to commercial movers. For more information, visit the company's Pro Movers Page.
###
About US Cargo Control
US Cargo Control is a leader in the cargo control industry, specializing in lifting slings, cargo control, rigging equipment and moving supplies. Focused on offering quality products, timely delivery, and an excellent customer experience, customers can purchase products on the company's website, http://www.USCargoControl.com or by calling the company's dedicated team of moving supplies specialists at 800-867-1210.
About TWO MEN AND A TRUCK®
TWO MEN AND A TRUCK® is the largest franchised moving company both in the United States and internationally. Currently there are 319 national locations and 2,300 trucks operating in the U.S.; in total, the company operates more than 340 locations and 2,600 trucks. TWO MEN AND A TRUCK® has performed more than 5.5 million moves since its inception in 1985. The company has seen consistent monthly growth dating back to December 2009 and more than 53 consecutive months of record growth. Each location is independently owned and operated. For franchising opportunities, visit http://www.twomenandatruckfranchising.com.