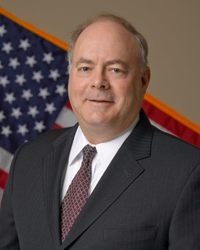 The purchase of CSTI gives us a more competitive edge while allowing us to offer a greater range of services and contract. vehicles
McLean, VA (PRWEB) October 01, 2015
VISTA Technology Services, Inc., (VISTA) recently acquired CenterScope Technology Inc. (CSTI), a small business with a strong presence in the Federal sector. CSTI offers solutions in Engineering & Acquisition, Knowledge Management and International Development which will broaden VISTA's capabilities. The acquisition also increases VISTA's customer base which will allow greater opportunities for the company in the Federal Health Market and Intelligence Community. "The acquisition will bring about benefits to customers on both domestic and international levels. The purchase of CSTI gives us a more competitive edge while allowing us to offer a greater range of services and contract vehicles," stated Rod Buck, President & CEO. The combination of VISTA and CSTI further strengthens our position in the Federal sector while allowing us to pass on savings from the economies of scale we experience".
About VISTA
VISTA Technology Services is a small business specializing in Project Management, IT & Data, Intelligence and International Development. We are a Small Business with more than 30 years of experience, and have gained subject matter expertise and a proven track-record in a diverse set of services. Being small is our asset because it allows us to be agile and quickly make adjustments for improvements on-the-spot when needed. By comparing an organization's mission, budgets, workforce trends, VISTA creates solutions that cut costs and eliminate waste. VISTA supports clients in achieving their missions - cutting costs, eliminating waste and improving performance. To learn more about VISTA Technology Services, Inc., please visit http://www.vistatsi.com.
Results matter. Expect more. Choose VISTA.