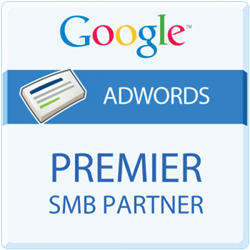 "We are proud to expand our strategic partnership with Google," said George Avery, Chief Executive Officer, Native Rank, Inc. "NativeRank customers already benefit from our proprietary marketing technology and all-inclusive dashboard."
(PRWEB) September 28, 2015
Native Rank, Inc., the leader in search engine optimization (SEO), paid search advertising (PPC), and website design, has been named a Google Premier SMB Partner (small-medium business). As a Google Premier SMB Partner, Native Rank is further equipped to help both national and local businesses utilize the power and reach of Google's online ecosystem.
"We are honored to have been offered this level of partnership from Google," said George Avery, CEO of Native Rank, Inc. "The Google Premier SMB partnership allows us to enhance all our offerings to further support our partners' marketing campaigns," he added. "For more than 5 years, Native Rank has been a trusted marketing expert to businesses of all sizes. This new partnership demonstrates our drive to bring the best marketing tools and technology to our partners."
About the Google Premier SMB Partner Program:
Google connects trusted and experienced organizations with businesses of small to medium size that want expert help in creating, managing, and optimizing their digital presence through the Google Premier SMB Partner Program. At the time of this release, only 30 organizations in the United States have achieved this designation. In addition to a wealth of expertise, Google SMB partners provide comprehensive SEO and PPC campaign management. This complements Native Rank's dedicated customer support, detailed performance reporting, and digital marketing guidance. Google Premier SMB Partners meet Google's highest standards for performance, transparency, and customer service. This designation requires completing extensive Google product and account management training. These criteria ensure Google Premier SMB Partners can provide small and medium size businesses with the most effective and efficient digital solutions. For more information about the Google Premier SMB Partner program, visit http://www.google.com/ads/premiersmbpartner/.
About Native Rank, Inc.
Founded in 2010, Native Rank, Inc. is a premier provider of digital business solutions to local and national businesses. Native Rank affordably harnesses the power of the internet to engage customers. Native Rank's solutions process is a unique perspective which focuses on the online health and viability of our partners, centered on detailed performance tracking. Native Rank customizes solutions so business can focus on their operations and entrust their digital marketing needs. Native Rank, while headquartered in Denver, Colorado, has global representation. Native Rank's Denver branch is comprised of SEO, PPC, and business management experts who are fully trained to handle the unique needs of modern businesses. Native Rank provides a variety of internet technology solutions from search engine marketing, to website design, to web analytics & consulting. Native Rank has helped many businesses and business owners to reduce their costs on IT spending and increase productivity, and will continue to do so indefinitely. If you are looking to cut costs and increase productivity, contact us or schedule a free demo immediately. http://www.nativerank.com