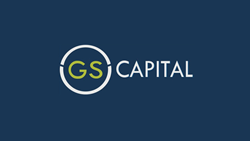 San Diego, CA (PRWEB) September 29, 2015
The results of an OGS Capital survey of 500 business startups indicate that successful fundraising is closely linked to the availability of a high quality business plan.
OGS Capital specializes in business plan writing, market research, marketing plan development, feasibility studies, and other critical business resources. The company's team of professionals have extensive experience across industries and work closely with entrepreneurs ready for startup but in need of quality business plans and investors. To assess the relationship of the business plan and successful fundraising, OGS Capital conducted a survey of the company's clients who successfully reached the startup stage to document their fundraising experience.
During the first week of September 2015, OGS Capital sent a survey to 900 clients and received 500 responses back for an 55 percent response rate. The survey asked a series of questions concerning the results of fundraising efforts, the importance of the business plan, the length of time it took to find investors, and the type of investors that eventually funded the business.
"The survey clearly found that, in 80 percent of the businesses responding, the business plan was instrumental in getting funding approval. It was true for a variety of businesses, and investors and lenders," says Alex Silensky, the Founder and CEO of OGS Capital. The average duration of the fundraising process was 3-to-9 months. The average amount of investment in the startups was $70,000 to $140,000. The type of investors funding the startups included venture capitalists, private investors, and angel investors.
"Investors are interested in all types of businesses," says Silensky, adding "Surveyed clients that successfully found investors included online businesses; businesses in the services industry, like bakeries and cafés; small manufacturing companies; and trading enterprises." Despite some business selling business plan templates, the OGS Capital survey shows that the importance of customized business plans has not diminished when entrepreneurs need startup financing. "OGS always customizes each client business plan and does not use templates which tend to exclude information unique to the business and present only standard material," Silensky explains.
Investors need the business plan to evaluate the startup proposal in terms of business concept, marketing, sustainability planning, financial feasibility, and other factors. "The business plan gives investors the information they need to determine when they can except to recover the investment and earn a return on their investment," explains Silensky. OGS Capital has a team of business experts who have worked with thousands of startups and businesses ready for expansion across industries, developing customized business plans that have raised more than $1.5 billion in capital.
For more information or to submit an online contact form, please visit https://www.ogscapital.com