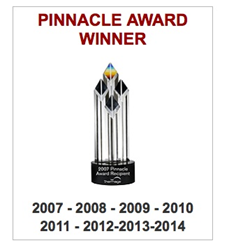 (PRWEB) September 28, 2015
Precision Aesthetics is a unique medical facility led by an Oculoplastic Surgeon, Dr Lisa Zdinak, focused on the best non-surgical options for the face and the body. Dr Lisa uses her extensive background of surgery and molecular genetics to help her choose the least invasive treatments that can help patients achieve results that most closely approximate surgical results.
The most requested procedures for third Quarter 2015, July, August and September, were Thermage and Exilis. Thermage is a one time radio frequency treatment which can be used anywhere on the body or the face for loose skin, body shaping and skin texture. Thermage was the first to pioneer non-surgical treatments twelve years ago. Exilis, another radio frequency device requires four to six treatments, can also be used on any part of the body or face. Many patients come in the beginning of the year because many non-surgical results take up to six months to reach full effect. However 2015 was indeed the busiest summer or third quarter in 8 years.
Since Precision Aesthetics is well known as the premiere non-surgical provider in New York it attracts a huge international following. Dr Lisa and her staff carefully evaluate and test every new device to insure that their results are the best that can be accomplished with the latest technology. Having the most effective and safe equipment and knowing which machine to use and when is not enough. Treatments are often combined, to achieve results based on each persons unique problems, age, skin and degree of laxity, fat or loose skin. There is no substitute for performing thousands of procedures and the experience it provides.
In addition to non- surgical face lifting, body shaping, loose skin and fat loss treatments by Thermage and Exilis, Precision Aesthetics has a number of other popular offerings. Two other highly sought out treatments are Acoustic Wave for cellulite reduction and Carboxytherapy for stretch marks. Silk Peel vitamin dermal infusion is also offered because it is less invasive and more effective than traditional microdermabrasion. In addition to research, Dr Lisa performs the Vampire Face lift otherwise known as PRP and the Thermage eye treatment. Being that Dr Lisa was one of the first to adopt the Vampire face-lift, The New York Times, CBS and WPIX have interviewed her. The articles and videos are on the Precision Aesthetics website along with other interviews and articles.
Precision Aesthetics is located on West 74th St steps off Central Park West in a boutique like setting providing the ultimate in patient privacy and comfort. Patients are seen exclusively by appointment.