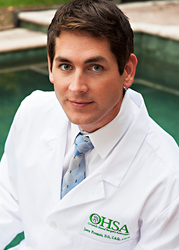 We have developed a unique integrated clinical solution to provide a smarter healthcare system while improving quality and lowering costs.
Orlando, Florida (PRWEB) September 28, 2015
The Integrated Independent Physicians Network, LLC (IPNetwork) today announced its partnership with over 700 independent physicians. Under this relationship, the physicians maintain their current practice structure while benefiting from the IPNetwork's revolutionary integration model.
"By partnering with many of the most respected independent physicians in Central Florida, the IPNetwork has established itself as the premier value-based healthcare network in the area," said Dr. Jason Pirozzolo, co-founder and Vice-President of Business Development. "With the evolution of healthcare from patient volume to patient value, the IPNetwork has created an innovative healthcare system to not only improve the quality of healthcare, but to lower the cost of health care to patients, employers, and the State of Florida."
The IPNetwork utilizes proprietary cloud-based technology to integrate the physician network with clinical labs, urgent care facilities, imaging centers, and hospitals. With this integration, the IPNetwork can effectively manage patient populations and provide actionable data to its member physicians. Currently, 5% of the population accounts for nearly 50% of total health care expenditures. The added focus on strategic care coordination helps to identify gaps in care and better coordinate care across the network. Physicians are then able to meet clinical quality goals and ultimately decrease visits to the emergency room and readmissions to the hospital.
Over 70% of all emergency room visits are either preventable, non-emergent, or treatable by their primary care physician, and according to the Florida Center for Health Information and Policy Analysis, there were 8.7 million emergency room visits in Florida in 2013. "An average visit to a hospital owned emergency room will cost the patient $1,316 compared to $175 for a similar visit to one of our IPNetwork affiliates," said Pirozzolo. "With our integrated healthcare system, patients can receive high-quality care while its participating physicians receive analytic insight to improve outcomes and clinical efficiency."
About Integrated Independent Physicians Network (IPNetwork)
IPNetwork is a Florida limited liability corporation based out of Orlando that has created one of the largest integrated independent physician networks in the United States with over 700 physicians representing nearly every specialty. IPNetwork's unique healthcare model is based on integrating the independent physician network with virtual hospitals while working closely with community employers and commercial insurance providers. For more information, please visit http://www.IPNetworkFlorida.com.