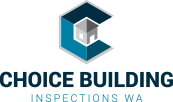 Although we have changed our name, we continue to excel in the professionalism, trustworthiness and reliability that have always been associated with us. Mr. Ryan Allier
(PRWEB) September 28, 2015
Choice Building Inspections is pleased to announce the launch of its fully-featured website http://www.choicebuildinginspections.com.au. The new site has extensive content including details of the company's personnel, office locations, industry areas, business activities, Frequently Asked Questions and more. The presentation of the services section has been improved with more information and an optimized navigation structure. The FAQ pages have all the information regarding specific queries about the company's building inspection services, costs, compliances, delivery timing, etc. This section allows customers to interact with the business team effectively.
Choice Building Inspections' website is designed to assist individual customers, real estate agents, dealers and builders in making informed decisions. In addition to the improved design and layout of the pages, new functions have been implemented in this version. By improving interactivity of the company website, they have increased their conversion rates and brand loyalty. With an objective to providing comprehensive and critical information on building inspections, Choice Building Inspections is a market leader for providing Building inspection in Perth and surrounding areas. They conduct building inspection in accordance with the current Australian Standard AS 4349.1 Inspection of Buildings and deliver the reports in just 36 hours.
Choice Building Inspections, Formerly known as Thermal Building Inspections, started with humble beginnings in 2011. The company initially started out after recognizing a need in the market for a high quality, unbiased and professional service that could streamline the sales process. Since then, they've worked tirelessly to refine their process and focus on stakeholder satisfaction. As a result they can now proudly say that they have grown into Perth's leading building and pest Inspection Company. If individuals are buying or selling, a pre-purchase inspection services will help them to fully understand the condition of the property they're about to purchase or sell.
Talking more about the company's new website, Mr Ryan Allier stated, "Although we have changed our name, we continue to excel in the professionalism, trustworthiness and reliability that have always been associated with us. We could not be where we are today without the continued support from real estate professionals or our industry-leading building inspection team. Our transparent practices have always ensured and will continue to ensure our clients an efficient, reliable and unbiased experience."
About Choice Building Inspections
Choice Building Inspections Pty Ltd (CBI) are a professional, reliable and multi-faceted Building Inspection team that leads the field in inspecting practices to bring clients a no hassle, efficient and un-biased experience.
All inspectors have certified police clearance and are dedicated to producing efficient and best value service to their customers.
Choice Building Inspections Pty Ltd offers Building Inspections and Termite Inspections for all residential and commercial structures in Perth and greater Perth areas, Western Australia.
Their inspections are followed by an easy to understand report using visual evidence in the form of digital and infrared images.
Our mission statement
Choice Building Inspections provide their customers with the reassurance of making an informed decision. Choice Building Inspections incorporates proven, professional state of the art techniques within the building inspection field.
Choice Building Inspections is a growing network of trained Licensed Inspectors who continuously strive to provide top quality service for their individual clients and customers.
They are an innovative and people-oriented company providing individual opportunity, personal satisfaction and rewarding challenges to all members of the company. They aim to be and are fast becoming the most successful building inspection company in Western Australia.
For more information, visit http://www.choicebuildinginspections.com.au