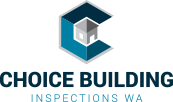 At Choice Building Inspections, we are a recognised leader in building inspections in Perth offering a comprehensive range of services at highly competitive prices. Mr. Ryan Allier
(PRWEB) September 28, 2015
Building inspection is paramount for ensuring a smooth transaction while buying or selling a real estate property. Since buying a property or a house is a daunting task, its inspection is vital to ascertain the actual quality of the property, whether it is in a good condition or not. Considering the importance of quality inspections, Choice Building Inspections have announced new inspection plans for improved quality assurance. Individuals planning to purchase real estate property can trust this reputed building inspection company in Perth for providing best-in-class inspection services. Their inspection services can be attained by interested individuals by simply filling the quotation form boldly advertised on their official website, http://www.choicebuildinginspections.com.au.
Various services for which the clients can request a quote in order to assure the quality of their planned real estate property includes pre purchase inspection for buildings and building inspection. With their team of experienced and dedicated inspectors, the company aims at noting down the condition of the overall build of the building. This further helps the clients in saving their valuable time and money involved in the repair of the building. The various types of inspections that their experts perform to ensure the quality of the building includes general building inspections and infrared and thermal image scans. General building inspection includes analysis of building structure, checking roofs, interiors and exteriors of the house, making sure that the sub floors are clear and the floor is level and many other things. While infrared and thermal image scans focus on exposing the electrical problems in the building.
Choice Building Inspections is the leading provider of top-notch quality building inspection services that are sure to fulfil the needs of each of their customers. Besides building inspection, various other services in which the company has expertise include pest and termite inspections, dilapidation surveys, special purposes inspections and many others.
Talking more about their building inspection services, Mr. Ryan Allier stated, "At Choice Building Inspections, we are a recognised leader in building inspections in Perth offering a comprehensive range of services at highly competitive prices. Contact us today to ask about our available inspection packages. You could choose to hire us for one visit or multiple visits. We pack as much as we can in one inspection to provide you valuable services for your money. This saves you valuable time and money when you choose our building inspection services. Our easy to understand reports are designed with customers in mind."
About Choice Building Inspections
Choice Building Inspections Pty Ltd (CBI) are a professional, reliable and multi-faceted Building Inspection team that leads the field in inspecting practices to bring clients a no hassle, efficient and un-biased experience.
All inspectors have certified police clearance and are dedicated to producing efficient and best value service to their customers.
Choice Building Inspections Pty Ltd offers Building Inspections and Termite Inspections for all residential and commercial structures in Perth and greater Perth areas, Western Australia.
Their inspections are followed by an easy to understand report using visual evidence in the form of digital and infrared images.
Our mission statement
Choice Building Inspections provide their customers with the reassurance of making an informed decision. Choice Building Inspections incorporates proven, professional state of the art techniques within the building inspection field.
Choice Building Inspections is a growing network of trained Licensed Inspectors who continuously strive to provide top quality service for their individual clients and customers.
They are an innovative and people-oriented company providing individual opportunity, personal satisfaction and rewarding challenges to all members of the company. They aim to be and are fast becoming the most successful building inspection company in Western Australia.
For more information, visit http://www.choicebuildinginspections.com.au