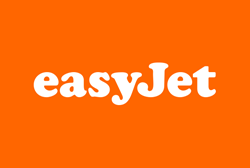 We're always looking to partner with innovative brands who are ready to shake up their industries and easyJet are no exception to this.
Warwickshire (PRWEB UK) 29 September 2015
In an effort to better understand what really matters to their customers, the airline have decided to trial the use of Rant & Rave's technology to invite their passengers to share their thoughts on their experience at critical points throughout their journey.
Using a combination of text messages and emails passengers will be invited to rate how 'easy' their experience was and then to share their reasons for that score.
In addition, visitors to Gatwick airport will be prompted to share their views whenever they feel the need by posters displayed at various touch-points across the terminal.
Because Rant & Rave's Sentiment Analysis platform understands all comments instantly easyJet will be able to take immediate action, rectifying issues, and identifying training opportunities or areas of praise for staff.
Though the airline has initially signed up to a three month trial agreement with Rant & Rave, both sides remain confident that the insight captured will lead them to a full roll out of the solution, across their estate.
Dennis Fois, CEO of Rant & Rave, said, "We're always looking to partner with innovative brands who are ready to shake up their industries and easyJet are no exception to this. They're already recognised as pioneers in their space and we're very excited to help them take their customer experience to the next level."
Lis Blair, Head of CRM and Insight, easyJet said, "At easyJet we've always listened very closely to the voice of our customers in order to improve their experience but the introduction of Rant & Rave's real-time capability means we'll be able to take action much more quickly. We're looking forward to what the future holds."
Notes to Editors
About Rant & Rave
Rant & Rave (formerly known as Rapide) was launched in 2000 by Nigel Shanahan and is one of the UK's leading customer engagement specialists, counting half of the FTSE as clients.
Its multi-channel solutions let brands proactively communicate with and gather fast feedback from their customers to manage and measure their experience. By providing solutions which are customer, not brand, centric Rant & Rave helps its clients to transform Ranters into Ravers and turn happy customers into lifelong advocates.
To find out more about Rant & Rave visit http://www.rantandrave.com.
About EasyJet
easyJet was founded in 1995 by Sir Stelios Haji-Ioannou with the vision of creating a customer focused brand that would revolutionise the concept of air travel. More than fifteen years on, easyJet is Europe's leading airline, and the UK's largest, carrying over 60 million passengers a year and operating on over 600 routes across more than 30 countries.
To find out more about easyJet visit http://corporate.easyjet.com