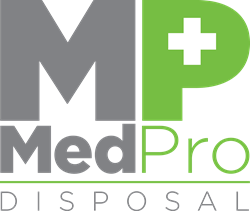 "We are very excited to be able to offer our services to the members of the Arizona Pharmacy Association and look forward to working with the association as well."~George Shanine, CEO MedPro Disposal
Naperville, IL (PRWEB) September 29, 2015
MedPro Disposal and the Arizona Pharmacy Association have entered into an agreement where MedPro will become the preferred provider of medical waste disposal, pharmaceutical disposal, and OSHA Compliance training services for association members. George Shanine, CEO of MedPro, remarked, "We are very excited to be able to offer our services and savings to the members of the Arizona Pharmacy Association and look forward to working with the association as well."
About MedPro Disposal LLC
Headquartered in Naperville, Illinois, MedPro Waste Disposal, LLC was founded in 2009 as a low cost alternative provider of medical waste disposal services. Since then, MedPro has added a world class online OSHA compliance training program and began offering a first of its kind pharmaceutical waste disposal mail back service. The company has a presence in more than 44 states through a combination of direct route and local hauling partnerships. MedPro is committed to providing a comprehensive solution that not only mitigates risk, but can help healthcare facilities realize significant savings while they focus on what matters most, their patients.
About Arizona Pharmacy Association
The Arizona Pharmacy Association serves and represents all pharmacy professionals in all practice settings in the state. The Association stands as the voice of pharmacy in Arizona. It fosters safe and effective medication therapy, promotes innovative practice, and empower its members to serve the health care needs of the public through continuing education training.
About Regulated Medical Waste (RMW)
Medical waste, biohazardous waste, or infectious waste are wastes produced by healthcare facilities that may have potential to infect others. Examples of RMW include, used sharps, soiled linens, and contaminated garments. Nationwide laws exist to properly handle and treat this form waste so that it does not cause a risk to public safety.
For more information
MedPro Disposal: Mackenzie Christian, Marketing Coordinator, (866) 924-9339 or sales(at)medprodisposal(dot)com
Arizona Pharmacy Association: Rachel Jimenez, AzPA Marketing & Communications Director, rachel(at)azpharmacy(dot)org