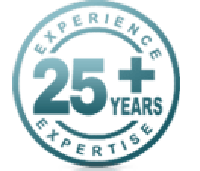 AWESOME shower head...lived in my house for 25 years I never thought I could have pressure for my showers. THANK YOU...great product.. – JoAnn M.
Portland, Maine (PRWEB) September 30, 2015
Ask anyone who has low water pressure in their shower and they will quickly tell you how unpleasant it really is. Simply washing and rinsing off can take forever. If you are someone with long thick hair then rinsing the shampoo and conditioner out goes from unpleasant to next to impossible.
Takeashower.com (parent company, Water Management) has been in business since June, 1989, with the sole purpose of designing powerful and invigorating shower heads for people who suffer from poor water pressure. Their newly redesigned shower heads are the culmination of these 25 years in terms of design, testing and customer feedback. The new designs are:

More powerful, in terms of water velocity means a better overall shower experience
Better able to handle hard water and be cleaned of sediment means they hold up better and last longer
More water efficient through the use of volume controls, shut-off's means using less water
About Takeashower.com:
They have a solid 25 year history as the industry leader in shower heads for low water pressure. These new designs follow their steadfast principle of no compromise and providing consumers with the strongest shower heads possible.
Takeashower.com is the only US company actually designing shower heads for low water pressure. It is this design, their 25 years of experience and tens of thousands of happy customers worldwide that that sets them apart, and sets their shower heads apart, from all the others.
Takeashower.com is proud to have earned the highest Better Business bureau Rating of an A+. They have received outstanding reviews in the national media, including The Boston Globe and WBZ-TV4, Boston.