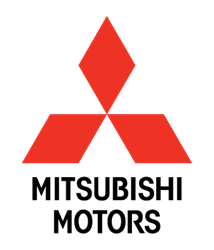 We turned to eshots to develop an intelligence gathering survey that is simple to complete yet generates a wealth of information about those people. - Mitsubishi Motors' Senior Director, Marketing
Chicago, IL (PRWEB) September 29, 2015
Chicago, IL based eshots, Inc. has shifted their partnership with Mitsubishi Motors North America Inc. (MMNA) from a technology provider to technology provider and strategic partner, helping the auto-maker make more data-driven decisions. eshots has been providing event data capture technology to MMNA since 2012, but this increased partnership will use tools from their newly released Marketing Sciences offerings to provide deep insights into Mitsubishi's experiential campaigns and target consumer demographics.
eshots will now provide the following Marketing Sciences solutions:

Business strategy: support and discovery
Hypothesis planning
Activation survey discovery
Survey planning and development
Program deep-dive
Lead quality indexing
eshots will continue to provide the following technology solutions:

Data capture with QuickCapture
Rapid Response remarketing
Data Transfer/CRM integration
Photo integration
Event Intelligence reporting dashboard
"This was a really important shift for eshots and Mitsubishi Motors, and we are happy to provide more in-depth strategic assistance," said eshots founder and CEO Craig Steensma. Mr. Steensma continued "We've been leading the event technology space for nearly two decades and that has given us the insights needed to create the most cutting-edge solutions available to experiential marketers."
"Mitsubishi Motors has seen industry-leading sales growth in the United States this year," states Francine Harsini, Senior Director, Marketing. "And as we are growing we want to learn more about the people who are showing interest in the brand by visiting our booth at auto shows. We turned to eshots to develop an intelligence gathering survey that is simple to complete yet generates a wealth of information about those people."
ABOUT ESHOTS
Founded in 1998 and headquartered in Chicago, IL, eshots, Inc. (http://eshots.com) is the leading event intelligence platform in the experiential marketing industry. eshots helps its clients to set and benchmark event strategies, maximize consumer lead capture and track/convert those leads into sales. eshots' team of consultative account specialists deliver enterprise clients with world-class technologies and solutions within a data-driven framework designed to maximize ROI around their events. eshots' clients include many respected enterprise brands, including Chrysler, Ford, General Motors, Jaguar-Land Rover, Mazda, Mercedes-Benz, Mitsubishi, Nationwide, State Farm and Keurig. eshots helps its clients to capture millions of consumer leads from thousands of consumer events each year. The company received a net promoter score of 73 last year, placing it among some of the most respected brands in the world in terms of client satisfaction.
ABOUT MITSUBISHI MOTORS NORTH AMERICA, INC.
Mitsubishi Motors North America, Inc., (MMNA) is responsible for all research & development, manufacturing, marketing, sales and financial services for Mitsubishi Motors in the United States. MMNA sells sedans and crossovers/SUVs through a network of approximately 380 dealers. MMNA is leading the way in the development of highly-efficient, affordably-priced new gasoline-powered automobiles while using its industry-leading knowledge in battery electric vehicles to develop future EV and PHEV models. For more information, contact the Mitsubishi Motors News Bureau at (888) 560-6672 or visit media.mitsubishicars.com.
PRESS CONTACT:
Dan Maurer
Marketing Manager
eshots, Inc.
312-253-1500
** Photos available upon request