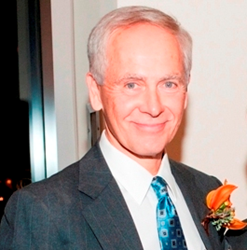 Some pharmacists tell me the only thing that's remained reliable and steady in this era of constant change has been Kirby Lester
Lake Forest, IL (PRWEB) September 29, 2015
September marks the 10-year anniversary since the Kirby Lester company was brought under the ownership and leadership of Garry Zage, R.Ph. The purchase sparked a dramatic rejuvenation for the venerable company that pioneered pharmacy automation in the 1970s.
Since September 2005 when Mr. Zage took the helm, Kirby Lester has notched impressive milestones:

Six new product launches, including best-selling KL1 and KL1Plus counting devices and the Kirby Lester high-speed mail order cell.
Successful entry into the highly competitive pharmacy robot dispensing market with 60-drug and 100-drug robotic dispensing systems.
High water marks of reaching its 40,000th customer and selling into its 40th country.
Lasting partnerships with three of the world's largest pharmacy providers: a retail pharmacy chain, a PBM and an integrated delivery network.
Mr. Zage received the highest honor from his alma mater, the University of Illinois College of Pharmacy, as their Alumnus of the Year in 2012. Mr. Zage also was selected to the College's National Advisory Board.
One of Mr. Zage's first priorities was building the right leadership team having a vast amount of market and technology expertise: Dave Schultz, CTO; Aleks Geltser, VP of Engineering; Christopher Thomsen, VP of Business Development; Dave Johnson, VP of Sales. Even now, after Kirby Lester became a division of Capsa Solutions in 2014, the entire executive team remains intact inside Kirby Lester. "The stability of this team is extremely beneficial in all aspects of the business from product development, customer relations, customer support and the operation of the company," Mr. Zage says.
"Some battle-weary pharmacists have told me that the only thing that's remained reliable and steady in this era of constant change has been Kirby Lester. I take great pride in this company's ability to reinvent itself starting in 2005," says Mr. Zage about his purchase from one of Kirby Lester's original founders, Rod Lester.
"The old Kirby Lester devices that so many veteran pharmacists trusted are many miles behind us, literally and figuratively. I am proud to have ushered the respected 'Kirby Lester' name into a new era. We're taking high-efficiency dispensing to new levels of patient safety as well assisting the pharmacies in reducing their costs to fill prescriptions."