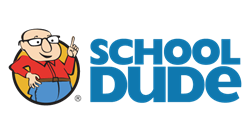 CrisisManager helps us further prepare the Warren Wilson College emergency response team by putting safety plans on their mobile devices.
Cary, NC (PRWEB) September 29, 2015
SchoolDude, a leading provider of operations management solutions, today announced that Warren Wilson College, a private four-year liberal arts college near Asheville N.C., is using its mobile safety platform CrisisManager. The mobile app will provide the school's emergency response team with step-by-step instructions for specific emergency response plans. A future version will be available for students, faculty and staff.
"As Warren Wilson College is committed to supporting the welfare of our students, faculty, staff, and visitors, CrisisManager helps us further prepare our emergency response team by putting safety plans on their mobile devices," said Ryan Haylock, Chief Technology Officer, Warren Wilson College. "Previous to using CrisisManager, protocols were not as easily accessible. Now, we can make plans available to people at their fingertips."
CrisisManager allows Warren Wilson College to update response procedures in real-time including building diagrams, campus maps and emergency phone numbers. Individuals at Warren Wilson College can utilize CrisisManager's one-tap emergency contact calling and incident reporting feature. The school's safety plans are available with or without a Wi-Fi connection, are fully customizable and password-protected.
CrisisManager also provides support for more common emergency scenarios such as inclement weather, power outages and small fires, among other incidents. For more information, visit http://www.schooldude.com/crisismanager.
About SchoolDude
For the past 15 years, SchoolDude has served educational professionals, supporting the vitally important role they play in providing a safe, clean, healthy, and quality learning environment for students, staff and faculty. As the market leader in education asset management, it is our mission to help operations management professionals be proactive and valued strategic leaders. We deliver cloud applications to help both small and large institutions better manage their facilities, IT and business operations. More than one million education professionals from 7,000+ educational institutions are using SchoolDude products to streamline maintenance work order and IT help desk management, schedule preventive maintenance, plan for capital replacements, increase inventory accountability, and maximize after-hours facility use and utility consumption. SchoolDude is helping clients effectively and efficiently manage support services that improve and enhance today's teaching and learning environment. For more information, visit http://www.schooldude.com
About Warren Wilson College
Founded in 1894, Warren Wilson College is a private liberal arts institution located in Asheville, North Carolina. Warren Wilson is the country's only liberal arts college with a national student body and integrated work and service programs. In addition to its undergraduate program, it has an acclaimed MFA Program for Writers, the nation's first low-residency graduate program in creative writing. For more information, visit http://warren-wilson.edu.
# # #