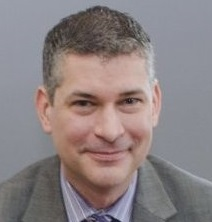 "David is a gifted investor with a proven track record managing international small cap portfolios. We are delighted to add this capability to our small cap line-up." Jane White, CEO
Waltham, Massachusetts (PRWEB) September 30, 2015
Granahan Investment Management, Inc. ("GIM"), an independent investment advisor focused on small cap equity portfolios, announced that David Dineen has joined the firm. Mr. Dineen is an international equity specialist who has spent his career overseeing strategies covering EAFE, emerging markets and global equities. Mr. Dineen was previously at Pinnacle Associates where he was the portfolio manager solely responsible for the firm's international small cap strategy, a strategy recognized repeatedly for its performance across multiple categories and time periods. Mr. Dineen's success as a portfolio manager comes through individual stock selection grounded in his 25 years' experience researching companies in EAFE and emerging market countries.
At Granahan, Mr. Dineen will oversee the firm's newly launched product, GIM International Small Cap, and global investments. He will leverage the broader research of GIM's team of nine experienced small cap equity specialists.
"David is a gifted investor. As with all our team members, he has an extensive fundamental, bottom up research background, which is the underpinning of strong long-term performance in this inefficient area of the market. David has a proven track record managing international small cap portfolios, and we are delighted to be able to add this capability to our small cap line-up." said Jane White, President & CEO of Granahan.
Mr. Dineen adds, "I'm thrilled to join GIM with its exclusive focus on smaller companies – it's an area that I'm passionate about. I was attracted to GIM's boutique structure and I respect its deep, experienced team of investors. The insights each brings into companies and sub-sectors of the market will be invaluable to the investment process for our international small cap strategy."
Ms. White also notes, "The small cap sector of the market has inefficiencies that can be exploited by active portfolio management based in disciplined bottom up stock selection. We are excited to expand our small cap offerings with the GIM International Small Cap strategy, as we continue to offer quality small cap equity products to institutions and family offices worldwide."
The GIM International Small Cap strategy invests primarily in the stocks of EAFE-based countries, with up to 20% exposure to emerging markets. As portfolio manager, Mr. Dineen utilizes a fundamentals-driven research process to identify well-positioned companies with compelling risk-adjusted returns to determine the most attractive small cap stocks for the portfolio. The result is a portfolio of +65 holdings representing a diverse set of small companies, each with a strong case for growth. The product is offered through a commingled fund as well as separate accounts.
Granahan Investment Management, Inc. is an employee-owned firm that was founded in 1985. The Waltham, Massachusetts-based firm provides institutions and family offices with quality investment management services in the small cap area of the market. The firm currently has $3.2 billion in assets under management.