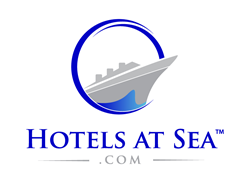 "Hotels at Sea is proud to be helping Bermuda with accommodations for the America's Cup of June 2017" - Lisa Spoden, MS. PhD.
Bermuda (PRWEB) October 01, 2015
In June of 2017, Bermuda will host the 35th America's Cup, where the winner of the 2017 Louis Vuitton Cup will compete against defending champion Team Oracle USA. As of now, contenders include Artemis Sweden, SoftBank Team Japan, Emirates New Zealand, Team France and Ben Ainslie Racing (UK).
While Bermuda offers a picturesque setting for avid sailing enthusiasts, the major issue for this tropical paradise will be finding enough accommodations for hundreds of thousands of visitors who will descend upon the island.
Right now, Bermuda offers lodging for up to 2,500 visitors… And for June 2017, the majority of these rooms are already committed.
Hotels at Sea staff were recently in Bermuda to organize cruise ships to be anchored dockside at the Royal Navy Yard, adjacent to the America's Cup Village and overlooking the Great Sound race course. The 18 stories high cruise ships offer premier views of the race course for the finals during the month of June 2017!
Hotels at Sea offers the best value, views of the race course and enough cabins to accommodate 6,000+ guests. World class advertising is also available on the sides of the cruise ships and Jumbotrons; visible to the media, helicopters and drones covering the races. Rates include all basic meals, Broadway shows, celebrity concerts, room stewards, wait staff, reception space, audio video techs and superior/secure internet.
Hotels at Sea offers the 35th America's Cup guests the best value with unprecedented views and access, including private yachts and private ferry transportation offered exclusively for Hotels at Sea guests. But time is of the essence! To reserve space your large group, company or organization must book before end of Fall 2015.
CHARTER or LARGE GROUP CONTACT:
Email: Charter(at)HotelsatSea(dot)com
# # #
About Hotels at Sea:
Hotels at Sea, is the world's leading authority on global cruise ship group events and charters. We are the only Cruise Ship Destination Management Company, in the world, that is certified and awarded as an official travel partner at the highest levels, by the world's leading cruise lines. We work in cooperation with hosting governments. Hotels at sea augments major sporting and other special events worldwide, especially where there is a lack of hotel space; docking our cruise ships at the events full time. This is ideal for event sponsors, companies associated with events, large groups or enthusiast organizations involved in any major events to include but not limited to the Olympics, Super Bowl, America's Cup, World Cup, Corporate meetings & Conventions. Hotels at Sea is THE choice for safety, comfort and value. For more information please visit http://www.hotelsatsea.com or contact us today.