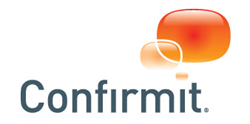 New York, NY and Oslo, Norway and London, UK (PRWEB) September 29, 2015
Confirmit, the leading global solutions provider for Customer Experience, Voice of the Employee, and Market Research, today announced that TMC, a global, integrated media company, has named Confirmit Genius™ as a 2015 TMC Labs Innovation Award winner presented by TMC's CUSTOMER Magazine.
Confirmit Genius is a text and social analytics solution that provides categorization and sentiment analysis for free-form text. In 2014, 3.5 billion posts were collected through Confirmit Genius for analysis from social media platforms, forums, blogs and news media, at an average rate of close to 10 million posts per day.
"The sheer volume of unstructured data available to businesses can be overwhelming, but that doesn't mean we should focus purely on customer data that is easy to work with. With highly effective text analytics, organizations can get a much clearer view as to what customers, employees and the market are saying to deliver insight across different categories of the business," shared Terry Lawlor, EVP Product Management at Confirmit. "This is incredibly powerful when it comes to making decisions that will have a real impact on your company's success."
With Confirmit Genius, companies can analyze the true sentiment across multiple sources, receive timely alerts about sentiment changes and align that insight with customer satisfaction scores. Companies can enrich this insight by mapping it to other data sources about their customers, employees and the market – and benchmark against competitors. Most importantly, organizations can quickly identify the cause of any significant shifts in satisfaction or likelihood-to-recommend metrics, and take action to resolve the situation before it impacts the bottom line.
Two editions are available: Confirmit Genius Text Analytics, which provides categorization and sentiment analysis for free-form text, including verbatim and other unstructured survey data; and Confirmit Genius Social Analytics, which captures social media feeds, online media feeds, forum comments, blogs and more, and provides a powerful environment for analyzing this data.
"Congratulations to Confirmit for winning a 2015 CUSTOMER Magazine TMC Labs Innovation Award," said Rich Tehrani, CEO, TMC. "I look forward to seeing future innovation from Confirmit as they continue to contribute to the development of the customer relationship."
The TMC Labs Innovation Award honors products that display innovation, unique features, and significant contributions toward improving communications technology. The TMC Labs Innovation Award is granted to those companies demonstrating ground-breaking contributions to the industry.
For more information about Confirmit Genius and the full list of 2015 TMC Labs Innovation Award winners, read the September issue of CUSTOMER Magazine.
###
About Confirmit
Confirmit is the world's leading SaaS vendor for multi-channel Voice of the Customer, Voice of the Employee, and Market Research solutions. The company has offices in Oslo (headquarters), Chengdu, Cologne, Grimstad, London, Moscow, New York, San Francisco, Sydney, Vancouver, and Yaroslavl. Confirmit's software is also distributed through partner resellers in Madrid, Milan, Salvador, and Tokyo.
Confirmit powers Global 5000 companies and Market Research agencies worldwide with a wide range of software products for feedback / data collection, panel management, data processing, analysis, and reporting. Customers include Aurora, British Airways, Cross-Tab, Dow Chemical, GfK, GlaxoSmithKline, GMO Research, JTN Research, Keep Factor, Morehead Associates, Nielsen, Research Now, RONIN, Sony Mobile Communications, Swisscom and The Wellcome Trust. Visit http://www.confirmit.com for more information.
About CUSTOMER
Since 1982, CUSTOMER magazine (formerly Customer Interaction Solutions) has been the voice of the call/contact center, CRM and teleservices industries. CUSTOMER has helped the industry germinate, grow, mature and prosper, and has served as the leading publication in helping these industries that have had such a positive impact on the world economy to continue to thrive. Through a combination of outstanding and cutting-edge original editorial, industry voices, in-depth lab reviews and the recognition of the innovative leaders in management and technology through our highly valued awards, CUSTOMER strives to continue to be the publication that holds the quality bar high for the industry. Please visit http://www.CUSTOMER.tmcnet.com.