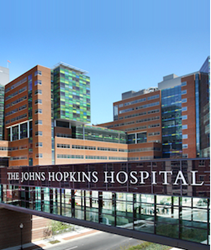 Technology is changing fast and so is healthcare. To stay ahead of the game, healthcare marketers need meaningful insight on topical trends for the upcoming year
Troy, NY (PRWEB) September 29, 2015
Ragan Communications selected President of Smith & Jones, David Vener, as the closing keynote speaker at the 2015 Health Care Communicators Conference Oct. 1, where he will present on innovative topics such as the changing role of content marketing, the future of search and the importance of proving ROI.
David will engage audience members at Johns Hopkins Hospital in Baltimore, MD by outlining the top healthcare marketing trends for 2016. The presentation looks to teach audience members how to spend their hospital marketing dollars efficiently and drive revenue to appropriate service lines, while setting the stage for new reimbursement models.
"Technology is changing fast and so is healthcare. To stay ahead of the game, healthcare marketers need meaningful insight on topical trends for the upcoming year," David said. "This allows us to prepare for the coming year and ensure our marketing dollars are spent wisely in 2016."
The Health Care Communicators Conference will play host to a multitude of cutting-edge presentations aimed at helping healthcare professionals become experts on digital, social and traditional media communications.
Additionally, attendees will have a chance to network and hear from thought leaders of John Hopkins Medicine, New York-Presbyterian and Ragan Communications.
As President of Smith & Jones, Dave plays an integral role in client relations, traditional and digital media strategy and helping hospitals with their rebranding efforts.
He will present Oct. 1, from 11:30 to 12:30 p.m.
About Smith & Jones
Smith & Jones is a healthcare marketing agency based in Troy, NY, that specializes in hospital systems and large physicians practices. Learn more at http://www.smithandjones.com.
Contact
Mark Shipley
Smith & Jones
Healthcare Marketing
518-272-2500
markshipley(at)smithandjones(dot)com
@smithandjones1