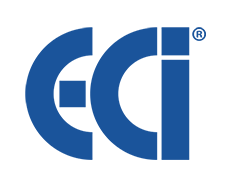 The ACA affects every employer and it is critical to have the most up to date information - Jeff Lacy
Elkhart, IN (PRWEB) September 30, 2015
ECI®, a leading provider of Human Capital Management software, announced today they are hosting a webinar addressing the details of Affordable Care Act reporting requirements. The webinar, The Logistics of ACA Reporting, will be held on Wednesday, Oct. 7, 2015, from 1:30-2:30 p.m. EDT. Jennifer Reed, Manager of Strategic Partnerships and Alliances for ECI will be presenting the webinar. The presentation will focus on the specifics of the reporting requirements. Reed will cover in detail the 1094-C/1095-C and the key data points that employers need to be tracking in 2015 to be ready for the reporting in 2016. Reed will also address questions you need to ask when looking for a solution to assist you with the reporting. In previous webinars, ECI addressed ACA industry specific and general ACA requirements.
"Our goal is to provide companies with the resources necessary to meet the requirements of the Affordable Care Act. The ACA affects every employer and it is critical to have the most up to date information," said Jeff Lacy, ECI President and
CEO.
ECI's All-in-One HCM platform, Empower, provides E-Filing of Code 6055/6056 reporting (1094/1095-Cs), web-based benefits enrollment with an auto-enroll capability for medical benefits and much more. Additionally, there is a dedicated ACA Support Team available to answer and questions. "An entire team is dedicated to keeping our clients abreast of all of the latest updates and alerts," said Jennifer Reed, Manager of Strategic Partnerships and Alliances for ECI.
About ECI
Specializing in Human Capital Management solutions, ECI® created its Empower software to provide mid-sized companies with a web-based, fully unified platform that covers the entire employee lifecycle. Users can seamlessly transition from one HR task to the next inside a secure, single database. Leveraging cloud-based, software-as-a-service (SaaS) deployment, single sign on access and a variety of user-friendly features, Empower delivers the ability to streamline communication, automate workflows and simplify the user experience across a full scope of employee administration requirements. Learn more at http://www.ecipay.com.