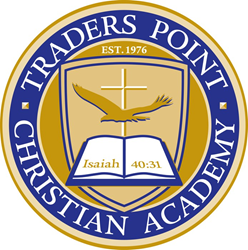 We are very impressed with and trust Shaw Industries as a whole and confident that their Shaw Sports Turf division will continue to carry on the Shaw legacy.
Whitestown, Indiana (PRWEB) September 29, 2015
Traders Point Christian Academy is in the preliminary stages of installing their first-ever synthetic turf field, which was recently manufactured by Shaw Sports Turf.
TPCA was founded in 1976 as a nursery school. It now serves 607 students from four different countries for ages ranging from early childhood through high school.
At Traders Point their mission is to challenge and educate all students within the framework of a biblical worldview while leading them to a personal faith and transformed life in Jesus Christ.
The athletic teams at TPCA have always practiced on an artificial grass field.
The field is shared by five football teams and two soccer teams for youth, middle school, and high school practices. The field does not currently host high school games.
The new Shaw Sports Turf field will be capable of hosting any practice and game, though.
The field will allow TPCA to potentially explore with other sports in the future that can benefit from the consistency of a synthetic turf field.
Shaw Sports Turf was selected as the turf manufacturer and provider for Traders Point Christian Academy due to the credibility of Shaw Industries and Berkshire Hathaway, and the trust that the Head of School and Athletic Director of TPCA have for the two companies.
"Myself and the Head of School know that Shaw is a recognized leader in the industry for flooring in general," said Adam Stevenson, TPCA Athletic Director. "We are very impressed with and trust Shaw Industries as a whole and confident that their Shaw Sports Turf division will continue to carry on the Shaw legacy."
The community and students are eagerly awaiting for the installation to begin.
There was a groundbreaking ceremony and bonfire in conjunction with homecoming to kick-off the installation of the new Shaw Sports Turf field.
The new field is the first component of the larger master facilities plan for the high school campus, which is being funded by the generous supports of parents and donors.
The TPCA field will feature the Legion system.
The Legion synthetic turf system features a combination of high-performance monofilament fiber with the most durable slit film fiber. The result is the best of both worlds. An amazingly soft and resilient playing surface with the performance and durability needed for multi-use fields.
Legion's infill mixture of rubber and sand provide a firm surface for predictable, consistent ball roll and increased player performance, while also meeting the high safety requirements of all Shaw artificial turf systems.
The TPCA field installation will begin the first week of November.
"It is an honor to work with TPCA," said Jimmy Marshall, Shaw Sports Turf Territory Manager. "I look forward to watching the school achieve more on their new field!"
About Shaw Sports Turf:
A wholly-owned subsidiary of Berkshire Hathaway Inc., Shaw Industries is a full flooring provider to the residential and commercial markets. Shaw supplies carpet, hardwood, laminate, resilient, and tile/ stone flooring products, as well as synthetic turf. Shaw Sports Turf is one of the leading synthetic turf companies in North America and has represented quality and innovation for more than two decades with over 1,500 successful installations, including an impressive list of high-profile field installations. For more information please visit http://www.shawsportsturf.com, call 866-703-4004 or find us on Facebook.