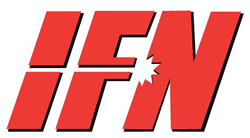 "This interconnection will further facilitate both organizations' Ethernet Transport Service to Carriers and Enterprise organizations looking for high-bandwidth broadband fiber service throughout the United States"
Indianapolis, Indiana (PRWEB) September 29, 2015
Indiana Fiber Network, LLC (IFN), the leading Indiana statewide Network Service Provider, announces interconnection with Iowa Network Services, Inc (INS) via INDATEL at 350 East Cermak in Chicago. Both INS and IFN are members of INDATEL, whose Rural Local Exchange Carrier members serve over 5,000 communities nationally.
According to IFN Vice President of Sales and Marketing August Zehner, establishing a carrier interconnect via INDATEL is a noteworthy stride in IFN's plan to create a national service offering. "Establishing these types of interconnects are significant, in that Cermak is at the heart of telecommunication access facilities for the Midwest," said Zehner.
Commenting on INS' Cermak connection with IFN, "This interconnection will further facilitate both organizations' Ethernet Transport Service to Carriers and Enterprise organizations looking for high-bandwidth broadband fiber service throughout the United States," said Thomas Beem, Vice President of Sales, Iowa Network Services.
Kelly Dyer, IFN President and CEO said, "This enables IFN to be more responsive to customer requirements and to offer innovative, tailored technology solutions to our members and customers/partners in the most effective, reliable, and economically sound method possible."
About Iowa Network Services, Inc
Iowa Network Services (INS) was founded as a "centralized equal access" company in the United States. Privately held by 122 Iowa Independent Telecommunications Companies, INS has had middle mile fiber optics in place since 1989. The INS Network delivers the latest in telecommunications services and continues to expand. Telephony, core network transport, Internet, dedicated fiber, Internet Protocol video, data center facilities, network management, technical support and contact center services, information technology, and HR outsourcing are among the many products and services offered to communications companies and enterprise businesses. The INS Family of Companies includes Alliance Technologies, Inc., an information technology company; Alliance Connect, a statewide competitive local exchange carrier; Merit Resources, a Professional Employer Organization; and Caleris, an Iowa-based company offering outsourced contact center services primarily to telecommunication and technology businesses. INS also is affiliated with iWireless, a statewide cellular partner with T-Mobile. For more information, visit http://www.INSFamilyofCompanies.com.
About Indiana Fiber Network, LLC
Indiana Fiber Network, LLC (IFN) was formed in March of 2002, whose ownership is comprised by 20 local exchange telephone companies throughout the state. They offer data center, Internet backbone, and data transport services over state-of-the-art Ethernet, CWDM, DWDM, and SONET fiber networks, with service in the State of Indiana and throughout the US, via a network of national carrier partners. For more information, please visit IFN's website at http://www.ifncom.net or call (317) 280-4636.