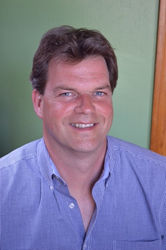 "What excited me about this opportunity is that the weather touches virtually every business in every sector."
Bethesda, Maryland (PRWEB) September 29, 2015
Many startups struggle with a common growing pain – facing a range of opportunities and directions to bring products to market, how to know which path to follow, and which buying signals to look for? For Weather Analytics, a young scientific information company serving industries such as insurance, agriculture, energy, and government, top-notch talent is illuminating the path forward – most recently a sales leader with an upstart attitude.
Marcel van Galen is a Dutch-born entrepreneur with a strong background in renewable energy and information services. After being introduced to the Weather Analytics team several months ago, and learning about the phase of growth this startup-cum-early-stage-company was entering, he couldn't shake the idea from his mind: Their next move is critical, and it's going to be awesome.
The executive team, led by Chairman & CEO Bill Pardue, were equally enamored. After a few meet-ups, they knew Marcel was the guy to take the business to its next level – by building a fully-formed sales force and expanding the client base.
Van Galen joins Weather Analytics as the Senior Vice President of Sales. His task is considerable – how to drive revenue by taking a collection of various applications, scientific investigations, web-based products, and robust predictive analytics -- and channel them into a seamless, user-centric narrative for customers.
This moment in time is crucial for Weather Analytics. As Chief Product Officer, Emmett Soldati describes, internally it's all about collaboration: "Most important for us is leveraging these ground-breaking solutions – whether our claims forensics product or our crop-yield forecasting platform – and sharing them with Marcel's team to create a clear go-to-market opportunity. Sales people aren't just knocking on doors – they're garnering critical feedback from the marketplace as to how we, the product team, can do a better job. Marcel's background demonstrates his ability to have those sophisticated conversations."
Prior to joining Weather Analytics, Van Galen was a co-founder and partner at Emerging Energy Research. He helped build the company from start-up to a leading provider of business intelligence for the global renewable energy industry. After Emerging Energy's sale to information giant IHS, Marcel managed commercial integration of the two companies.
Weather Analytics CEO Pardue says Marcel's "seasoning and tours of duty in both Startup Land and Big Corporate" helped make him a great choice. "That's what this team is made of," Pardue added, "people who are comfortable in boot-strapped environments and willing to go the extra mile for big ideas – whether our own, or clients. Our leaders must know how to choreograph and sequence events and thrive in the boardroom. You couldn't find someone more comfortable in either startup or corporate settings than Marcel – and he doesn't act like he's seen it all."
His client-focused approach -- based on business intelligence and strategy coupled with considerable international experience -- fits with the direction and aspirations of Weather Analytics. Van Galen is now ready to bring weather intelligence to the market.
"People ask me how I got interested in Weather Analytics, with no meteorological background to speak of." Says Van Galen, "Yet, what excited me about this opportunity is that the weather touches virtually every business in every sector – and it also affects almost every department in every sector. That means a lot of opportunity, especially in risk markets, agriculture, and several other 'heavy-hitter industries' like logistics, energy, and food & beverage. Navigating the sea of opportunity won't be easy – I've seen start-ups suffer from distraction or making the wrong bet – but it's this kind of challenge I'm after."
About Weather Analytics
Weather Analytics helps businesses and organizations impacted by the weather see weather differently with decision-support solutions. With 35+ years of historical, gap-filled data and robust 7 day forecasts, Weather Analytics excels at mitigating risks through weather forensics, modeling and risk analysis, and alerting tools for markets such as government, insurance, and agriculture.