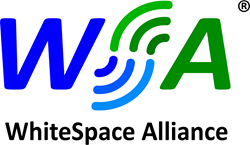 Chelmsford, MA (PRWEB) September 30, 2015
The WhiteSpace Alliance (WSA) ®, a global industry organization enabling sharing of underutilized spectrum, today announced a roster of international spectrum management experts will speak at its Global Summit on Digital India: "Accelerating the Promise of Pervasive Broadband Using Whitespaces", 26-27 October, 2015 in New Delhi, India.
Multiple speakers representing the Indian Government and key global organizations will participate at the Summit. Some of the speakers delivering presentations include:

Member of Parliament, Dr. Udit Raj, India
Dr. Malcolm Johnson, Deputy Secretary General, International Telecommunications Union
Darrell Owen, United States Agency for International Development
Prashant Shukla, National Technology Officer, Microsoft India
Dr. Oh Ser Wah - Institute of Infocomm Research, Singapore
Professor H. Nwana, Executive Director, Dynamic Spectrum Alliance
Dr. Rashmi Doshi, Lab Division Chief, United States Federal Communications Commission
Dr. Kentaro Ishizu, Group Leader, National Institute of Information and Communications Technology, Japan
Arun Jacob, Economist, United Nations Commission on Science and Technology for Development
WhiteSpace Alliance is working closely with the Government of India in its groundbreaking "Digital India" initiative. The nation is committing $16B to make digital services available to all its citizens within the next five years, with $2.5B earmarked for universal mobile access. The Ministry of Communications is collaborating with WSA to provide "middle mile" connectivity to enable next-generation services such as Digital Inclusion, e-Health and e-Education. The WSA Summit will describe plans and results of these whitespace deployments, and senior government officials and global experts will discuss implications for future implementation.
"India is moving rapidly to deploy the infrastructure needed for a 21st century digital economy," said Dr. Apurva N. Mody, Chairman of WhiteSpace Alliance. "The WSA Summit will demonstrate how whitespaces will play a critical role in enabling widespread, cost-effective Internet access in India and around the world."
To register for the Summit, please go to WhiteSpace Alliance Global Summit.
For information on the Summit agenda and sponsorship opportunities, please visit http://www.whitespacealliance.org/GlobalSummit.html.
WhiteSpace Alliance, developer of Wi-FAR™ and WSAConnect™ interoperability specifications, has a following of more than 200 major commercial, academic, government and regulatory organizations around the world. WSA member organizations benefit from access to technical specifications that decrease development costs; expanded access to global markets, regulators and government agencies; and ongoing marketing support at no additional cost. Consumers benefit from a multi-vendor, interoperable ecosystem that brings down the overall cost of broadband access. For more information on WhiteSpace Alliance, please visit http://www.WhiteSpaceAlliance.org
About WhiteSpace Alliance
The mission of the Whitespace Alliance (http://www.whitespacealliance.org/) is to promote the development, deployment and use of standards-based products and services as a means of providing broadband capabilities via WhiteSpace spectrum. By promoting the use of standards, the Alliance will enable companies to provide broadband connectivity at reasonable cost. The WSA will also act as an enabler of the emerging white spaces ecosystem by helping to put in place interoperability, conformance, and compliance testing to make sure that our member stakeholders get the needed information & collaborations to succeed both in the market place and with regulatory requirements. Interoperability specifications will allow multiple vendors to enter the market and help to reduce the costs for the consumers. WhiteSpace Alliance promotes the use of IEEE, 3GPP and IETF Standards for use in the WhiteSpaces.