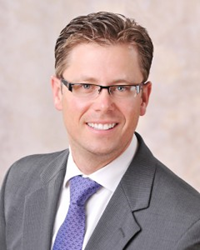 Bluffton, S.C. (PRWEB) September 30, 2015
Plastic surgeon Frederick G. Weniger, M.D., F.A.C.S., is nominated in four categories for Hilton Head Monthly's 2015 Reader's Choice Awards.
Dr. Weniger is entered in Favorite Plastic Surgeon and Favorite Doctor categories for both Hilton Head and Bluffton in the Favorite Health Care division.
Dr. Weniger's LUX~A Medical Spa, is nominated in the Spa and also in the Medical Spa categories in the Favorite Health and Beauty division for both Hilton Head and Bluffton.
Hilton Head Monthly celebrates local businesses and communities with the Readers' Choice Awards and recognizes the "best of the best" Lowcountry places to shop, dine and live voted by its readers. Last year the magazine received 7,528 electronic ballots in an 8-week Readers' Choice balloting to identify top businesses.
Dr. Weniger was recognized in 2014 as Bluffton's Favorite Cosmetic Surgeon. The December 2014 issue of Hilton Head Monthly said: "Blending his technical and scientific strengths with his artistic passion allows him to help people in profound ways."
Hilton Head Monthly makes the awards based on entries submitted on its http://www.hiltonheadmonthly.com website. Submission deadline is Oct. 15.
Votes are limited to one entry per person, and each entry must include a valid e-mail and/or phone number. At least six categories must be filled out for the entry to be counted.
Winners will be featured in the December 2015 issue of the magazine.
Dr. Weniger is board certified by The American Board of Plastic Surgery. He is a member of The American Society of Plastic Surgeons and The American Society for Aesthetic Plastic Surgery.
Dr. Weniger is known throughout the area for excellence in cosmetic surgery procedures of the face and contouring procedures for the body. He specializes in rejuvenation procedures for those who wish to address aging signs and restore a more youthful appearance.
Weniger Plastic Surgery offers state-of-the-art plastic surgery and reconstructive techniques. The practice features advanced non-surgical laser skin rejuvenation options. Chemical peels and microdermabrasions provide resurfacing to correct wrinkles, sun damage and aging spots.
LUX~A Medical Spa has introduced the Sciton™ Laser System – including the new Profractional™ technology – offering essentially painless tightening and rejuvenation of aging skin and treatment of acne scars.
Both the practice and spa provide a range of advanced professional skin care and mineral makeup products.
The Weniger Plastic Surgery and LUX~A Medical Spa facility is centrally located at 350 Fording Island Road in Bluffton, SC, just off Hilton Head Island and only 25 minutes from Savannah, Ga.
Visit http://www.wenigerplasticsurgery.com for more information about Weniger Plastic Surgery and LUX~A Medical Spa or call (843) 757-0123.
http://www.wenigerplasticsurgery.com
350 Fording Island Road – Suite 200
Bluffton, South Carolina 29910
(843) 757-0123