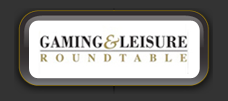 We are honored and humbled that they chose us for this prestigious award.
Las Vegas, Nevada (PRWEB) September 29, 2015
This year, Playersoft is the recipient of the Partner Award in the Gaming & Leisure awards series! The Partner Award indicates that Playersoft best illustrates a granular understanding of the real problems facing their clients and has taken steps to demonstrate that their products are the appropriate solution for today and for tomorrow. With the previous award winning Mobile Enrollment application and the highly sought-after Group Manager application, Playersoft continues to demonstrate their keen understanding of the challenges facing casino operators everywhere and they have delivered best in class solutions that truly work to streamline and improve operations. These systems work to fill a unique niche in the industry combining the fulfillment of needs previously neglected and customer service previously not offered, setting them apart from other products in the gaming and hospitality industry. Like all of the products from PlayerSoft, they are simple, innovative, and effective, making them easy to implement, user friendly and packed with tremendous value for the employees, the players and the gaming operations.
"The CIO Roundtable awards mean so much more to us because they are chosen by a group of high-level professional gaming resort operators." mentioned Tony DeLeon, President & CEO of Playersoft. "They're the people with the experience who make the critical business decisions to implement these systems and are ultimately responsible for the success of the operations. They are the most qualified individuals to choose the award winners as they are the people who select the products and services and determine if those decisions were valuable to the operation. We are honored and humbled that they chose us for this prestigious award."
About:
Playersoft is focused on building casino technology products proven to grow revenue and player satisfaction. In addition to this year's award-winning Group Manager, the PlayerSoft Suite of solutions includes Mobile Enrollment, an award winning 10 second player enrollment, Promotions Kiosk, and Mobile Ticket Redemption. Please stop by booth 1636 at G2E 2015 for a demonstration and to discuss how our products can help increase profits and customer satisfaction in your hotel and casino business.