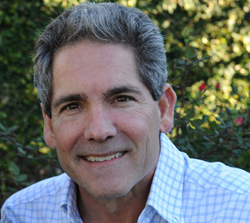 We're likely going to see an increase in cyber shoplifting due to the increased difficulty of fraud during card-present transactions. Because of this, fraud liability for consumers will likely grow following the shift to EMV.
Tampa Bay, FL (PRWEB) October 01, 2015
On October 1, the Europay, MasterCard and Visa (EMV) liability shift officially took place; and while retailers and banks have been working towards this transition, a recent ACI Worldwide survey found that six out of 10 consumers have either not received their EMV card or are unaware of the use and purpose of their EMV card. (1) This is in spite of the fact that approximately 85% of all retail transactions are card-based purchases and will soon be affected by the new liability shift. (2) Gary Cardone, CEO of dispute mitigation company eConsumerServices, stresses the need for more consumer education, noting that a majority of consumers remain in the dark about EMV.
The ACI Worldwide survey sampled over 1,000 U.S. consumers, highlighting the slowness of the transition over to EMV and the fact that 59% of respondents with one or more credit or debit cards have still not received an EMV card; 67% of respondents with multiple credit or debit cards reporting never receiving information from their banks about the usage of the new card; and one-third of respondents who had received an EMV card were unaware of the reason for receiving this new card. (1)
The adoption of EMV in the United States was expedited by Target's high-profile data breach in 2013. Target has spent roughly $100 million to upgrade its payment terminals and completed the transition in August of this year. (3) In order to speed up the transition to EMV, Visa, MasterCard, American Express and Discover have shifted the liability from store owners to the banks. (4)
EMV was named after the card networks that jointly created the system in the mid-1990s, and while the system is broadly used in Europe, the United States has been slow to adopt the technology—a fact which many say has led to the majority of credit card fraud occurring within the United States. In 2012, the United States suffered $5.3 billion in losses from credit card fraud, or 47% of the worldwide fraud total of $11.3 billion. (3) This disparity is highlighted when compared to the U.K., where EMV became the standard early on and credit card fraud decreased by 17% between 2005 and 2010, while total card purchase volume increased by 32% during that same time frame. (2)
"EMV is the most secure method of payment around," says Cardone. EMV, also known as "chip-and-PIN," relies on a microchip to store sensitive information, rather than a magnetic stripe. Through EMV, the customer's buying patterns and spending habits are analyzed in about a millisecond in order to detect suspicious activity. EMV relies on the customer's past history to determine whether the purchase is valid or not. EMV is more secure, as each transaction generates a new unique transaction code for each purchase that can never be used again; however, this protection does not transfer to card-not-present (CNP) transactions.
"While EMV will be a huge step in preventing fraud on the brick-and-mortar level, consumers shopping online will still need to remain just as vigilant, if not more so, in protecting themselves from fraud," says Cardone. "We're likely going to see an increase in cyber shoplifting due to the increased difficulty of fraud during card-present transactions. Because of this, fraud liability for consumers will likely grow following the shift to EMV," says Cardone.
Per Cardone, the minority of consumers who commit cyber shoplifting will create a liability for the majority of consumers. Since card-present (CP) transactions are viewed as more secure, merchants are considered to be less at fault when the question of fraud arises.
"It is vital that consumers remain vigilant against cyber shoplifting," says Cardone, who stresses that consumers receive continued education on EMV and should seek out the help of a third party mediator if their requests to merchants do not resolve quickly.
About Global Risk Technologies and eConsumerServices:
Global Risk Technologies is most known for its role in payment processing solutions that cater to each side of the value chain: Chargebacks911.com and eConsumerServices.com. The firm is headquartered in Tampa Bay, Florida, with offices in Ireland and Atlanta. They have approximately 350 employees worldwide, and currently manage over 150MM in transactions each month, with clients located in the U.S. and Europe.
eConsumerServices focuses on the cardholder or consumer in order to encourage transactional resolution before it progresses to a chargeback. The company caters to the B2C (business-to-consumer) sector of Global's initiative, in working to realize greater standardization and increased efficiency within the payments industry. eConsumerServices is an online mediation service that works to effectively and efficiently resolve transaction issues between merchants, consumers and banks. For more information, visit http://www.eConsumerServices.com.
1. "60% of Consumers Lack EMV Cards"; Pymnts; September 22, 2015. pymnts.com/‌news/‌2015/‌60-percent-of-consumers-lack-emv-cards/.
2. "The Consumer ABC's of EMV"; Pymnts; August 20, 2015. pymnts.com/in-depth/2015/the-consumer-abcs-of-emv/.
3. Van Grove, Jennifer. "Will This Chip Card Cause Confusion at Store Checkout Lines?"; The San-Diego Union Tribune; September 21, 2015. sandiegouniontribune.com/news/2015/sep/21‌/‌nationwide-switc-to-EMV-chip-cards-to-reduce-fraud/.
4. Charles, William. "October 1st EMV Chip Liability Explained & How It Affects Consumers"; Doctor of Credit; March 4, 2015. doctorofcredit.com/october-1st-emv-chip-liability-shift-explained-how-it-affects-consumers/.