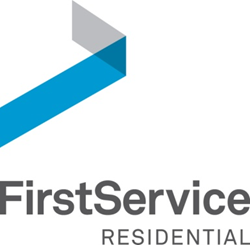 Every community association manager must have a core set of plans to help residents fire-proof their homes and keep their communities safe.
DANIA BEACH, Fla. (PRWEB) September 29, 2015
Wildfires have increased dramatically in recent years, with more than 40,000 fires blazing this year alone. Managers with FirstService Residential, North America's largest, full-service manager of residential communities, are channeling creative solutions to keep fire damages to a minimum.
This year's theme for Fire Prevention Week (October 4-10) is, "Hear the beep where you sleep." But for residents at one FirstService Residential Orange County property, they heard "baa's" instead. Property Manager Brian Taylor pioneered an ingenious plan to use a herd of goats to clear out 40 acres of wild brush that posed a danger to the neighboring community. The goats ate through the wild brush in less than a month to eliminate the fire hazard, and in the process saved the association thousands of dollars in manpower and gas consumption from having to use heavy landscaping equipment. As an added bonus, the goats brought the community together as families gathered for the impromptu petting zoo along the roadside.
While not every community association manager can use goats as part of their fire prevention efforts, they must have a core set of plans to help residents fire-proof their homes to keep communities safe Drawing from their extensive expertise in fire safety and prevention practices, FirstService Residential experts compiled a list of the top fire prevention tips for residents and communities to follow:
1. Clear the gutters
In dry conditions, plant debris, sediment and dirt can fill up a home's gutters, creating dangerous conditions for flying embers from a nearby BBQ to ignite larger flames. Ensuring that gutters are clean is one way to limit the chances of dry debris catching on fire.
2. Do not use potted plants as ashtrays
Using a potted plant as an indoor ashtray may seem desirable, but the fact is that a lit cigarette mixed with plant soil can actually combust into flames. Potting soil is not dirt. It is made up of combustible organic materials such as peat moss, shredded wood or bark, vermiculite and/or perlite that incorporate oxygen into the soil and fertilizer. Add a burning ember, such as a cigarette butt, to the mix and you have a recipe for disaster.
3. Take the heat and stay in the kitchen
A watched pot never boils, but an unwatched pan may catch fire. Never leave heated cooking materials unattended. Overcooked crumbs have the potential to catch fire without notice and poor ventilation in the kitchen can cause a fire to spread quickly.
4. Unplug your hair styling tools
There has been a significant rise in accidents correlated with hair straighteners and curling irons. These products can easily reach up to 450°F, and when paired with a flammable substance, like a stray tissue or nearby can of hairspray, a flame can be ignited in seconds. Unplug all heated hair products when not in use – even if only for a few seconds.
5. Prepare for your pets
The importance of crafting a clear safety plan for a family is already clear, but it's important to consider the furrier family members. In fact, many local fire departments keep pet-specific oxygen masks available to help everyone, including pets, breathe easier during a fire. Keep pets collared and tagged, even indoors, and keep a spare leash near every exit to make it easy to grab and go in case of emergency. If you're not big on collars, consider microchipping your pet to make them easier to locate in case you're separated in an evacuation.
6. Practice makes perfect
Develop a family safety plan to make a quick exit in the event of a fire. Practicing as a group to keep everyone in the family involved and comfortable with the exit plan helps to create quick, smart thinking during a high-pressure situation.
In addition, FirstService Residential offers key practices specific for residents in multifamily properties such as condominiums, where fires can be difficult to isolate. Before fire is discovered, building occupants should:

Familiarize themselves with the building's fire safety guide as well as the building's fire and life safety equipment.
Know the location of the closest exits, including stairwells and fire escapes.
Understand the requirements of the building's Emergency Action Plan (EAP) pertaining to their responsibilities, cooperate with the Building Emergency Response Team, and participate in EAP drills.
Request free fire safety presentations/trainings. A unit owner can ask the property manager to arrange for professionally trained fire prevention staff to develop a plan of action best suited for their building.
About FirstService Residential
FirstService Residential is North America's largest manager of residential communities and the preferred partner of HOAs, community associations and strata corporations in the U.S. and Canada. FirstService Residential's managed communities include low-, mid- and high-rise condominiums and cooperatives, single-family homes, master-planned, lifestyle and active adult communities, and rental and commercial properties.
With an unmatched combination of deep industry experience, local market expertise and personalized attention, FirstService Residential delivers proven solutions and exceptional service that add value, enhance lifestyles and make a difference, every day, for every resident and community it manages. FirstService Residential is a subsidiary of FirstService Corporation, a North American leader in the property services sector. For more information, visit http://www.fsresidential.com.
###