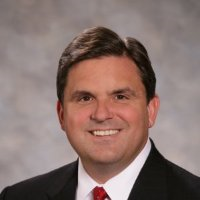 Central Florida (PRWEB) September 30, 2015
Park Avenue Group, the award-winning Orlando-based executive search firm, in partnership with Atlantic Coast Bank announced Atlantic Coast Bank has named Joe Losch as their new Market President covering their central Florida area. Atlantic Coast Bank is the premier community bank in Northeast Florida and Southeast Georgia with financial solutions on scale with those of the biggest banks in the country. Due to the flourishing status of business, Atlantic Coast Bank is expanding their market area and hired Joe to expand the central Florida area.
Losch has over 30 years of extensive experience in banking, including senior and executive level positions. His past demonstrated ability to develop and lead highly successful teams of all sizes that are passionate about quality growth, understanding the clients' needs, delivering innovative solutions and providing superior service, at a high return to shareholders are all the qualities that make him the perfect fit for Atlantic Coast Bank. Joe is a skilled administrator with seasoned business judgment, and superior analytical abilities, exceptional leadership and managerial skills.
"I am very excited to be a part of a Community Bank with a long history of providing competitive products with a high level of personal service that helps our customers succeed. Atlantic Coast Bank is committing significant resources to growing and expanding in Central Florida and it will be fun to be a part of this in a market I grew up in," said new Market President, Joe Losch.
John K. Stephens, President & CEO of Atlantic Coast Bank remarked "Joe has successfully built and led high performing teams, and has earned a reputation for delivering innovative solutions and providing superior service. Joe will be leading our growth efforts as we expand our footprint. I'm excited about this move, as I believe that we have the opportunity to take our bank to the next level by expanding our geographic presence. I'm pleased to have someone of Joe's caliber on our team."
"Park Avenue Group was retained by Atlantic Coast Bank to undertake the search process for a new Market Executive with a strong history of performance including loan production, deposit generation and fee revenue reflective of market conditions and effort," said Park Avenue Group President and CEO Stacy Stevens. "Losch's past accomplishments included building the Commercial, SBA/USDA Teams by recruiting and hiring six new associates, effectively doubling the banks commercial sales team. He was instrumental in helping the bank shift its focus from managing through the impacts of the difficult economic cycle to help drive steady net revenue and quality earnings growth."
About Park Avenue Group
Park Avenue Group is an award winning 17-year-old Executive Search and Consulting firm specializing in the Banking and Medical Device industries. Park Avenue Group was distinguished as one of the top-25 recruiting firms in the Orlando Metro Area and has achieved top-50 status in MRINetwork's world-wide office consortium of franchised executive recruiting firms. Learn more at http://www.parkavegrp.com and check out recent media coverage of the firm here.
Atlantic Coast Financial Corporation is the holding company for Atlantic Coast Bank, a federally chartered and insured stock savings bank. It is a community-oriented financial institution serving Northeast Florida and Southeast Georgia markets. Investors may obtain additional information about Atlantic Coast Financial Corporation on the Internet at http://www.AtlanticCoastBank.net, under Investor Relations.