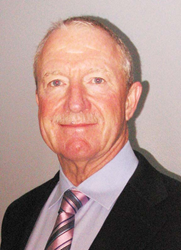 What it boils down to is that when we're called with a problem the problem gets solved.
ADDISON, Ill. (PRWEB) September 29, 2015
B2B Industrial Packaging, one of the fastest growing stretch film, steel strapping and strapping tool repair providers in the U.S., is capitalizing on the construction industry expertise of recent acquisition Anasco, which was a key industry supplier.
With home prices rising slightly, but nowhere near the 2005 high, residential contractors are under increasing pressure to keep costs down and work as efficiently as possible. B2B Industrial Packaging's construction industry experts know that the phrase "time is money" is especially relevant to this industry.
B2B Industrial Packaging Regional Sales Manager Dean Summerfield has deep experience and expertise in the construction industry. "I have been doing this for 40 years," he said. "The service capabilities we offer from a tool repair and logistics standpoint are especially valuable to contractors in the construction market. One of the primary issues they have is getting things to the site in a timely manner. There are emergencies on a regular basis."
A Harvard Joint Center for Housing Studies report on the state of the residential construction industry concludes that one of the primary factors affecting the U.S. housing industry is the consolidation of homebuilders. In fact, the top 10 homebuilding companies accounted for almost 25% of all new home sales at the height of the housing market; up from less than 10% in the early 1990s. This consolidation provides larger builders with competitive advantages in terms of lower costs. But to do this, all builders need partners such as B2B Industrial Packaging that are in a position to leverage buying power.
B2B Industrial Packaging offers a range of products backed by application, and industry knowledge. They also operate a tool repair facility that contractors find invaluable. Products that B2B Industrial Packaging supplies the residential construction industry with include: nails, staples, screws, mechanical hangers, anchors, adhesives, caulks, house wrap—almost everything except millwork, lumber, and shingles.
"What it boils down to is that when we're called with a problem the problem gets solved," Summerfield said. "Whether it's a question about the application, code or anything else, when our clients come to us with a question, they are going to get an answer. If we don't know the answer, we know where to get the answer."
Servicing more than 5,000 active clients, B2B Industrial Packaging sells a full range of packaging equipment and supplies including steel strapping and stretch film to clients primarily in the Central Great Lakes, the Central Plains, California, and Texas. B2B Industrial Packaging is unique in that it also operates a state-of-the-art strapping tool repair facility that services the entire U.S. To contact B2B Industrial Packaging, call 1-877-222-5747, email Kim Calcagno at kcalcagno(at)b2bind.com, or visit http://www.B2BInd.com.