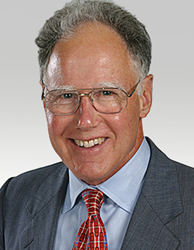 "Fred was a true leader at Omaha Steaks and in the direct marketing industry and will be greatly missed," said Bruce Simon, President and CEO.
Omaha, Neb. (PRWEB) September 28, 2015
Omaha Steaks is saddened to announce Fredrick J. Simon, a fourth-generation family owner of Omaha Steaks, passed away today at the age of 78.
Simon was the Executive Vice President of the company founded by his great-grandfather and grandfather in 1917. Survivors include his wife, Eve; son, Todd Simon (Betiana) of Omaha, Neb.; daughter, Venus Simon French of Piedmont, Calif.; stepson, Richard Ortega (Sheila) of Glen Mills, Pa.; stepdaughter, Marisa Mayhan (Michael) of Nashville, Tenn; and eight grandchildren. Simon is also survived by his brother, Alan Simon (Anne), Chairman of the Board, and preceded in death by his brother, Stephen Simon, and his parents, Lester and Trudy Simon.
Fred was instrumental in building his family's business into the nation's largest direct response marketer of premium beef and gourmet foods. Today the mail-order food company is led by the next generation-nephew Bruce Simon, President and Chief Executive Officer and son Todd Simon, Senior Vice President. The fifth-generation owners oversee the business which now includes a robust online business, 72 retail stores in 27 states, and more than two million customers across the country.
"Fred was a true leader at Omaha Steaks and in the direct marketing industry and will be greatly missed," said Bruce Simon, President and CEO. "He built the successful marketing foundation that helped us grow our business across the country. We are humbled and honored by his legacy."
A pioneer in direct marketing, Fred served on the board of directors for the Direct Marketing Association and the Direct Marketing Education Foundation. He was inducted into the Direct Marketing Association Hall of Fame in 2003, The Greater Omaha Chamber of Commerce's Omaha Business Hall of Fame in 2006 and Nebraska State Chamber of Commerce Hall of Fame in 2009.
Fred has long supported the arts in the local community and across the country. In 2012 he received the Dick and Mary Holland Leadership Award in honor of his tireless support of the arts in the community, and in 2005 the Nebraska Arts Council dedicated the Fred Simon Gallery in his honor.
For decades, Fred has served on the boards of many arts, health and other community organizations, often the driving force in building and maintaining their stability and longevity. Throughout his life, he led groups that included the American Lung Association of Nebraska, Omaha Jewish Federation, Omaha Community Foundation, Greater Omaha Chamber of Commerce, Opera Omaha, Omaha Symphony, Joslyn Art Museum, Nebraska Cultural Endowment, Nebraska Arts Council and the UNMC College of Public Health's fundraising committee, to name a few.