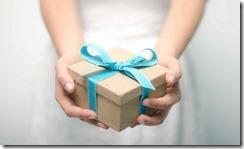 We are excited for and ready to handle the additional traffic for the remainder of the year!
Oakland, CA (PRWEB) September 30, 2015
Elfster.com, the top-rated Secret Santa generator, is proud to announce that they have successfully optimized their Secret Santa generation technology. The company is known as the market leader in the online gift exchange space, and its generator technology allows busy family member and office managers, alike, to set up and manage Secret Santa gift exchanges online.
"2015 has already been a great year for us," explained Peter Imburg, CEO of Elfster.com. "Some of our key internal metrics are up 80% over 2014. We are excited for and ready to handle the additional traffic for the remainder of the year!"
For more information on the company's Secret Santa generator, please visit http://www.elfster.com/secret-santa-generator/. There one can read about how to set up a Secret Santa exchange, organizing the game and generating the participant list and rules.
Secret Santa Generators: A few facts
Elfster.com brought social media to the gift exchange system, allowing the holiday gift exchange organizer to upload potential participants and their emails, and with a click of a mouse, email invitations. The participants then respond yay or nay, and Elfster.com generates the complete Secret Santa process. This generator process takes place behind the scenes, and participants can even email questions to each other, and use wish lists for their desired gifts.
About Elfster.com
Elfster is the Web's top-rated online Secret Santa generator. Participants use the company's tool to organize a holiday gift exchange of any type, learn Secret Santa rules or how to play, organize family, office or friends and generally keep track of your holiday or Christmas gift exchange all conveniently online. Elfster makes it easy, free, and fun!
Elfster.com
http://www.elfster.com/