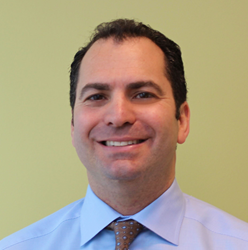 This is our 9th year receiving the award and it is always a thrill!"
Vancouver, Canada (PRWEB) September 30, 2015
Acubalance Wellness Centre (Acubalance.ca) is delighted to announce that they have been voted Best Acupuncture Clinic of Vancouver in the Georgia Straight Best of Vancouver Awards 2015.
"This is our 9th year receiving the award and it is always a thrill," says Dr. Lorne Brown, founder and clinical director of Acubalance Wellness Centre in Vancouver. (Acubalance.ca). As one of Canada's leading integrative clinics, Acubalance is internationally known for treating infertility and for pregnancy support.
"A huge thanks to everyone that voted for us. This award also speaks to all our staff and practitioners who provide such outstanding patient care. We have a fantastic group of people working at Acubalance. Our practitioners are all highly trained and certified by the American Board of Oriental Reproductive Medicine."
"I can't think of any clinic that deserves this award more than Acubalance." says patient Emily Lee. "The staff are amazing. Dr Brown really took the time to work with me and figure out the underlying cause of my infertility. He was like my fertility navigator: I could call him before and after appointments with my fertility MD and ask for his advice on medications and lab tests. He understands both Western medicine and natural fertility treatment, and he has so much experience."
As an innovator in integrative fertility treatment, Dr Brown pioneered the use of onsite acupuncture treatment in fertility clinics for IVF in British Columbia and now works closely with Olive Fertility Centre. "We are also very pleased that Olive Fertility has been voted Best Fertility Clinic of Vancouver."
Known world-wide for his ground breaking work as an educator and advocate for integrative fertility care, Dr Brown was the first Canadian to become a board certified Fellow and to serve on the board of the American Board of Oriental Reproductive Medicine (ABORM).
He has made a significant contribution to the advancement of Reproductive Chinese Medicine in North America through founding Pro DSeminars.com and Medigogy.com -- the largest online sources for continuing education and seminars for Chinese Medicine reproductive health.
In 2015 Dr Brown founded and co-chaired the world's first Integrative Fertility Symposium in Vancouver, Canada. This was the first conference of its kind in the world to bring together reproductive endocrinologists and natural fertility experts.
Acubalance and Olive Fertility Centre will be offering a free, interactive information seminar October 27, 2015, from 6:30PM to 8:30PM.
Fertility Talk: How to Maximize Your Chances of Getting Pregnant
Tuesday October 27, 6:30PM to 8:30PM
Olive Fertility Centre
4th Floor - 400 East Tower. 555 West 12 Ave, Vancouver
To register call 604.678.8600 or go to acubalance.ca
Acubalance Wellness Centre is Vancouver, British Columbia's leading integrative clinic. It is internationally known for pregnancy support and treating infertility, as well as fatigue, anxiety, digestive issues, hormonal imbalances and unwanted weight gain. Our integrated approach incorporates both research-based and time tested treatments combining Chinese medicine, acupuncture, naturopathy and functional medicine.