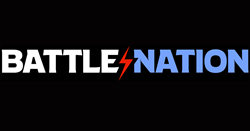 "It's the first time the players' voice has been used to decide on the ultimate gaming PC." - Jordan Maurello, Founder of BattleNation
San Juan Capistrano, CA (PRWEB) September 30, 2015
BattleNation, brought to you by MoreYellow, Inc., the first and only contest where fans vote for their favorite PC components for a chance to win them, is launching October 1st.
Today's top Gaming Hardware brands - Corsair, Acer, Logitech, SteelSeries, CoolerMaster, Patriot, Sennheiser, Silverstone, Antec, EVGA and Rosewill, have all signed on as sponsors. Fans are incentivized to assemble the best combination of their products for a chance to win them.
Top YouTube creators have been enlisted to help promote the launch and participate in the action as well. Included among them are Linus Sebastian (@LinusTechTips, 1.89M subscribers) as well as three amazing Creators - Jimmy aka "chaosxsilencer", who was the prior owner of awarded e-sports Team Kaliber (@chaosxsilencer, 1.1M subscribers), Justin Chandler, who is the owner of Team Kaliber (@kosdfftK, 725k subscribers), and Nick Mead aka "Diction", known for his "F*cked Up Friday" drunken gaming streams (@eatmydiction1, 683k subscribers).
Jordan Mauriello, Principal of MoreYellow and founder of BattleNation said, "...can't wait for the launch. It's the first time the players' voice has been used to decide on the ultimate gaming PC. The platform it's built on is great, users can showcase their current rigs and can connect with others that have similar setups. We're also super excited about the response and participation from all the leading brands."
The program devoted to PC enthusiasts and gamers launches October 1st. The platform gives users the ability to share their system and game library as well as network with other PC Gaming enthusiasts. The top 10 fans that earn the most points at the end of each week will be entered to win the most popular component. Then on November 16th, at the end of the 6 weeks, the top 50 players with the most points will be entered to win the Ultimate Battlestation.
For more information on BattleNation, please visit: http://www.battlenation.com and start your vote to victory!
Media contact:
Charlotte Hutton
MoreYellow
Phone: +1 949-481-4552
Email: charlotte(at)moreyellow(dot)com
About MoreYellow: MoreYellow is a digital campaign agency specializing in building and bringing products to market through digital channels. Focused on the Gaming and Technology markets, MoreYellow respectively leads their category through progressive platform development and campaign management. MoreYellow is located in San Juan Capistrano, California, for more information please visit http://www.moreyellow.com.