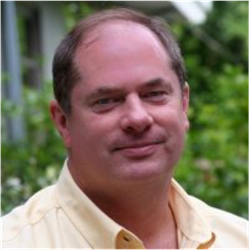 He knows these challenges first hand. He broke ground in Japan and Korea, and his experience and expertise will be invaluable as we continue to ramp up and expand IdentityMind's application abroad
Palo Alto, CA. (PRWEB) September 29, 2015
IdentityMind Global, provider of a platform offering anti-money laundering and risk management services for financial institutions, announced today the appointment of Timothy McCarthy to its Board of Advisors, effective immediately.
McCarthy is an experienced global leader in financial services, and has dedicated his entire career to the industry. His past experience includes serving as Chairman and CEO of Nikko Asset Management in Tokyo, Good Morning Securities in Seoul, CEO of Jardine Fleming in Hong Kong, President of Charles Schwab and Co., and President of the Fidelity Investment Advisor Group. While President of Charles Schwab and Co., investors saw the value of Schwab increase to over $40 billion and as Chairman/CEO at Nikko Asset Management, expanded the business to 11 countries, including the U.S. and U.K., growing assets under management from $50 to $160 Billion. He published the Japanese best seller "Awaken to the Sense of Money" in 2000, followed by the English language "The Safe Investor: How to Make Your Money Grow in a Volatile Global Economy" in 2014.
"IdentityMind gives financial services businesses a complete and cost-effective technology suite for verifying users, and monitoring activity," said Mr. McCarthy. "More importantly, their platform recognizes that financial services are no longer tied to one country or region. By taking an identity-based approach to building payment and risk reputations, IdentityMind is building the world's first cooperative risk management and compliance database, allowing financial services anywhere in the world to verify reputations and identify suspicious activity before it becomes an issue."
McCarthy has lived and worked in over 40 countries throughout his career, including Russia, Germany, Hong Kong, South Korea, and Japan. After decades of experience in financial services, Mr. McCarthy is now advising Silicon Valley startups.
"Tim's proven experience in growing financial services businesses internationally will be an immediate asset for our team to leverage," said Garrett Gafke, IdentityMind's CEO and President. "He knows these challenges first hand. He broke ground in Japan and Korea, and his experience and expertise will be invaluable as we continue to ramp up and expand IdentityMind's application abroad."
IdentityMind Global currently services a diverse list of top 50 banks around the globe, world leading Money Service Businesses (MSB), and a variety of emerging financial technology providers including international money transmitters, virtual currencies and crowdfunding platforms. All these organizations can be seriously impacted if used by nefarious actors. The advancement of IdentityMind's technology and focus on providing Anti Money Laundering (AML) solutions is fundamental to enabling safe and cost-effective operations.
About IdentityMind Global
IdentityMind Global provides risk management and regulatory compliance solutions for the financial and digital commerce ecosystem. Our fraud prevention and risk management platform provides financial institutions and online merchants with real-time capabilities to effectively address the operational challenges of conducting online financial and payment transactions. IdentityMind delivers integrated fraud prevention, anti-money laundering (AML), Know Your Customer (KYC), merchant underwriting and transaction monitoring. IdentityMind's patent-pending technology Electronic DNA (eDNA™) recognizes identities based on electronic attributes and how these attributes are validated and correlated against each other.
The platform shares eDNA™ across all our clients so they can all benefit while keeping identities and transactions private to each client. IdentityMind Global services clients worldwide including Banks, Money Service Business, Payment Service Providers, Virtual Currency Exchanges, Trading Platforms, and Online Merchants.
© 2015 IdentityMind Global. All rights reserved. IdentityMind, IdentityMind Platform, IdentityMind eDNA, IDMPay and the IdentityMind logo are trademarks or registered trademarks of IdentityMind Global, Inc. in the United States and other countries. All other brand, service or product names are trademarks or registered trademarks of their respective companies or owners.
IdentityMind Global™ is privately held. For more information please refer to http://www.identitymindglobal.com, or reach us at info@identitymind.com.