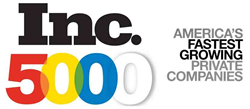 Longview, Texas (PRWEB) October 18, 2015
NCIC Inmate Phone Services Inc., a leading provider of inmate telecommunications and security systems, today, announces that the company was named to the distinguished 2015 Inc. 5000 list, a compendium of the most entrepreneurial and fastest growing private companies in America.
In order to qualify for the Inc. 5000 List, companies such as NCIC must be in business for 5 years and demonstrate exemplary four-year growth. Founded in 1995, NCIC has enjoyed consistent growth in both international and domestic inmate telephone services, which we attribute to our great customer service, fair rates and fees to our end-users and an excellent sales network.
NCIC prides itself as being the industry leader in the current Federal Communications Commission rate regulation proceedings regarding rates and fees charged by inmate phone providers. NCIC has consistently charged the lowest funding fees in the industry, allowing us to shine as a new day arises with strict rate regulations for inmate phone calling. Further, NCIC is the largest inmate phone provider to have has obtained the coveted A+ rating with the Better Business Bureau by allowing constant access to live account representatives and maintaining a focus on the inmates and their families.
NCIC also attributes its growth to our international expansion into 12 countries in the Caribbean, Central and South America. Although the international market requires a much longer sales cycle, we have diligently pursued this business for over 6 years with recent successes in El Salvador, Honduras and the Bahamas.
"NCIC anticipates another year of record growth in 2016 due to continued industry consolidation resulting from the fallout of the recent FCC rate rulings," commented NCIC President, William Pope, on the award. "We are honored to have been named by Inc. Magazine as one of the nation's fastest-growing entrepreneurial companies. This award is an enormous compliment to the hard work of the entire team here at NCIC."
About NCIC:
NCIC Inmate Phone Services Inc. redefines inmate calling services for the law-enforcement and corrections industry by providing the best-in-class inmate phone system, complemented by our conservative fees and rates charged to the end-users, resulting in high inmate calling. Our cloud-based platform offers ultimate network redundancy, quicker universal feature updates and the only self-intuitive training system in the industry. For more information, visit NCIC on the Web at http://www.ncic.com.
Follow NCIC on Facebook at https://www.facebook.com/NCIC-Inmate-Telephone-Services-32299186095/timeline/?ref=bookmarks , Twitter at https://twitter.com/search?q=NCIC%20Inmate%20phone&src=typd , or LinkedIn at https://www.linkedin.com/company/ncic-inmate-phone-services-inc
Contact:
Bill Pope
NCIC Inmate Phone Services Inc
903-757-4455