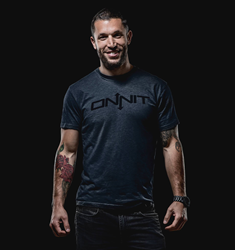 The potential that breath has on its own - what I experienced and saw in that Shamanic Breathing was as profound a healing experience as any that I have been a part of.
Sedona, AZ (PRWEB) September 29, 2015
Shamanic Healer and Spiritual Counselor, Anahata Ananda, has trained extensively with gifted shamans, energy healers and spiritual teachers from Peru, India, Asia and North America. She artfully integrates the fields of spirituality, shamanic teachings, energy healing, self-empowerment, emotional release, couple/family dynamics and visualization techniques. The founder of Shamangelic Healing Center in Sedona, AZ, Anahata Ananda has an extensive client base whom she guides on journeys of profound healing and awakening. A highly regarded Shamanic practitioner, she is frequently sought to share her expertise in this unique field.
As such, she was recently invited to Austin, TX to facilitate workshops for employees of Onnit, an innovative health, supplement, and fitness company owned by Aubrey Marcus. As part of her visit to Onnit, Anahata was also asked to be a guest on the Aubrey Marcus Podcast for an in depth discussion on the profound effects that Shamanic Breathing can have on a person's emotional or spiritual healing process. Anahata first met Aubrey in the capacity of being his teacher at a Shamanic retreat. He was deeply transformed by the Shamanic Breathwork exercises she implemented into the retreat curriculum. The podcast provides a unique perspective that explores the concepts of breathwork from the experiences had by a new student and the explanation of the process from the teacher.
Through the course of their videotaped conversation, they meander into a longer dialogue about the emergence of conscious relationship practices. Acknowledging the lack of a decent relationship model for contemporary couples, Anahata and Aubrey discuss the momentum of the growing movement toward enacting conscious behaviors and personal growth to enhance the health and wellness of each individual in a couple. Anahata lends her professional counseling experience to the discussion by sharing some of the wisdom she teaches in her online course, Maintaining Healthy Conscious Relationships.
The podcast concludes with Anahata discussing the subject of daily wellness practices through guided visualization meditations which can facilitate healing. She talks about several meditations she had developed and subsequently turned into a recorded CD called Coming Home – Guided Visualizations for Clearing & Serenity. This CD has five meditation tracks which draw heavily upon Shamanic Animal Medicine and Nature Medicine to help listeners intuit their own inner wisdom.
This captivating one hour and twelve minute podcast shows an undeniable rapport between Anahata Ananda and Aubrey Marcus whose friendship and mentorship with each other creates an intriguing narrative about subject matter that is clearly a passion for both of them. The podcast will be of great interest to listeners interested Shamanic Wisdom, personal growth and empowerment, or healing arts practitioners who want to expand their toolkit with these modalities. It is available on iTunes as an audio recording by subscribing to Aubrey Marcus Podcast or may be viewed with the video component on YouTube.
Anahata Ananda's Shamangelic Healing Center is based in Sedona, Arizona. It is nestled beneath Sedona's famous Thunder Mountain, with 360 degrees of breathtaking views, walking distance from an ancient medicine wheel and healing vortexes, making this the perfect setting for healing and expansion. Clients seeking Spiritual awakening, transformational healing services, conscious relationship counseling, sacred land journeys or training courses may choose from a wide range of options that will create a tailored personal experience.
For detailed descriptions and a calendar of the upcoming retreats, workshops, courses, and transformational healing and spiritual awakening services offered by Anahata Ananda, visit http://www.ShamangelicHealing.com