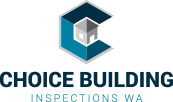 Our pre purchase property inspection in Perth is very competitively priced. To provide maximum value for your money, we have packaged several services in one inspection at the price of one.
(PRWEB) September 29, 2015
Buying a luxurious home is a dream come true for any homeowner. It is one of the most crucial investments that they make in their lifetime. It is not only the design or attractive layout of a house or building that matters but they also need to check thoroughly the unnoticed defects or needed maintenance of the desired building. It is therefore advisable for them to go for a pre-purchase property inspection from a professional, who can easily detect the unseen flaws in the house. Keeping the needs of their customers in mind, Choice Building Inspections is now providing pre-purchase property inspections services at unbeatable prices. The company's building inspection team reveals to their customers the actual condition of the building before they finalize the deal.
The company's inspector surveys the building and checks it thoroughly so that their clients only have to check the report to understand the status of the property. Using the best technology available, they do a series of tests ensuring to check all the components. During the structural building inspection, several components are inspected such as walls, roofs, floors, doors, windows, patios, sub-floors etc.
Being a well-reputed name in the industry, Choice Building Inspections is widely recognized for offering top-notch quality services at the market's best prices. The wide ranges of services that the company offers to their customers include Pre-Listing Inspections, Under Construction Phase, Dilapitation Surveys, Pre-Purchase Inspections, Structural Inspections, Special Purpose Inspections, and Pest & Termite Inspections. With the continued support from real estate professionals and their industry-leading building inspection team, the company has established itself as the top building and pest Inspection Company.
Talking more about their pre-purchase property inspections services, Ryan Allier stated, "After payment, we directly email you the report. With your permission we also send copies to real estate agents and settlement agents. We write unbiased reports. We are happy to liaise with all parties involved in the property but we take no sides. Our pre purchase property inspection in Perth is very competitively priced. To provide maximum value for your money, we have packaged several services in one inspection at the price of one. If you are a first time homebuyer or a RAC member, we extend a further discount. If you are purchasing a property in Perth, please call 08 6555 3405 and ask for a free quote."
About Choice Building Inspections
Choice Building Inspections are a professional, reliable and multi-faceted Building Inspection team that leads the field in inspecting practices to bring clients a no hassle, efficient and un-biased experience.
All their inspectors have certified police clearance and are dedicated to producing efficient and best value service to the customers.
Choice Building Inspections Pty Ltd offers Building Inspections and Termite Inspections for all residential and commercial structures in Perth and greater Perth areas, Western Australia.
Their inspections are followed by an easy to understand report using visual evidence in the form of digital and infrared images.
Our mission statement
Choice Building Inspections provide the customers with the reassurance of making an informed decision. Thermal Building Inspections incorporates proven, professional state of the art techniques within the building inspection field.
Choice Building Inspections is a growing network of trained Licensed Inspectors who continuously strive to provide top quality service for their individual clients and customers.
They are an innovative and people-oriented company providing individual opportunity, personal satisfaction and rewarding challenges to all members of the company. They aim to be and are fast becoming the most successful building inspection company in Western Australia.
For more information, visit http://www.choicebuildinginspections.com.au