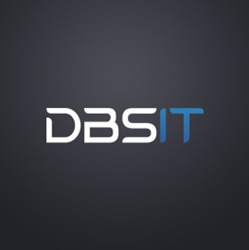 When it comes to customer satisfaction, our goal is to go beyond your expectations.
Perth, Australia (PRWEB) October 05, 2015
DBSIT is based in Perth, Western Australia and is a software company offering business solutions and software development to clients based in Australia and around the world. Many software development companies decided to set up shop so they could cash in on the demand for software development and managed IT services in Perth, however DBSIT has managed to build a reputation as a company which stands out from the competition and puts its clients needs first.
DBSIT has been operating in Perth since 2007, and their focus on client satisfaction has ensured plenty of word of mouth referrals and repeat business. The company recently announced that they have new software applications for the banking sector, something which is sure to be met with excitement in the industry.
The new software applications will improve customer experience and also boost profit margins. The applications will help those in the banking industry manage risk and compliance, streamline core operations and also meet higher capital requirements. The ability to harness mobile and digital technologies, lending solutions and real-time analytic allow the industry to deliver personalized banking services.
These applications will include context-aware technology for mobile apps, sharepoint development Perth, allowing customers to report stolen or lost cards and notify banks when they want to travel overseas. The apps can even detect if customers are located at an airport, sending a remainder to notify their bank of their travel plans so their account doesn't get frozen while they're overseas.
DBSIT's new software applications will also help the banking industry to better understand their customers through data. That means a complete transactional analysis can be done over three or four years which looks at patters and behavior and see things like when people get to a pattern of spending and may be ready to upgrade their vehicles etc.
In Australia, Perth is somewhat of a financial hub, and many industries contribute to the economy in Perth, including stockbroking, insurance, banking, and other financial services industries. It also looks like the city could soon be rivalling Melbourne when it comes to being the second most important financial city after Sydney. The growth in the banking sector has been huge in Perth, and we only need to look back 10 years to see that Perth never used to have any of the global banks or big consultancies.
DBSIT is focusing on providing those who work in the Perth banking sector with applications which can help ensure they perform at their best during this period of growth. The software development company has been providing their clients with innovative software solutions since it opened its doors in Perth, and the company's wide range of experience has ensured that their developers remain the best in the business, known for their problem-solving capabilities.
When asked about the new software applications DBSIT will be delivering to the banking sector, a spokesperson for the company said "The banking sector in Perth has seen massive amounts of growth in a short amount of time, which is excellent news for the economy in Perth. We have been providing the banking sector with our expertise and experience since we opened our doors in Perth, and we're looking forward to continuing this relationship and ensuring the sector has the best software applications possible."
As we move from 2015 and into 2016, we can look forward to seeing DBSIT continue to provide the best in software development services to both the banking sector, and many other sectors and industries throughout Perth and Western Australia.